Oct
28
2020
Black Women and Gender-based Violence: Strategies for Self-care
October 28, 2020
2:00 PM - 3:00 PM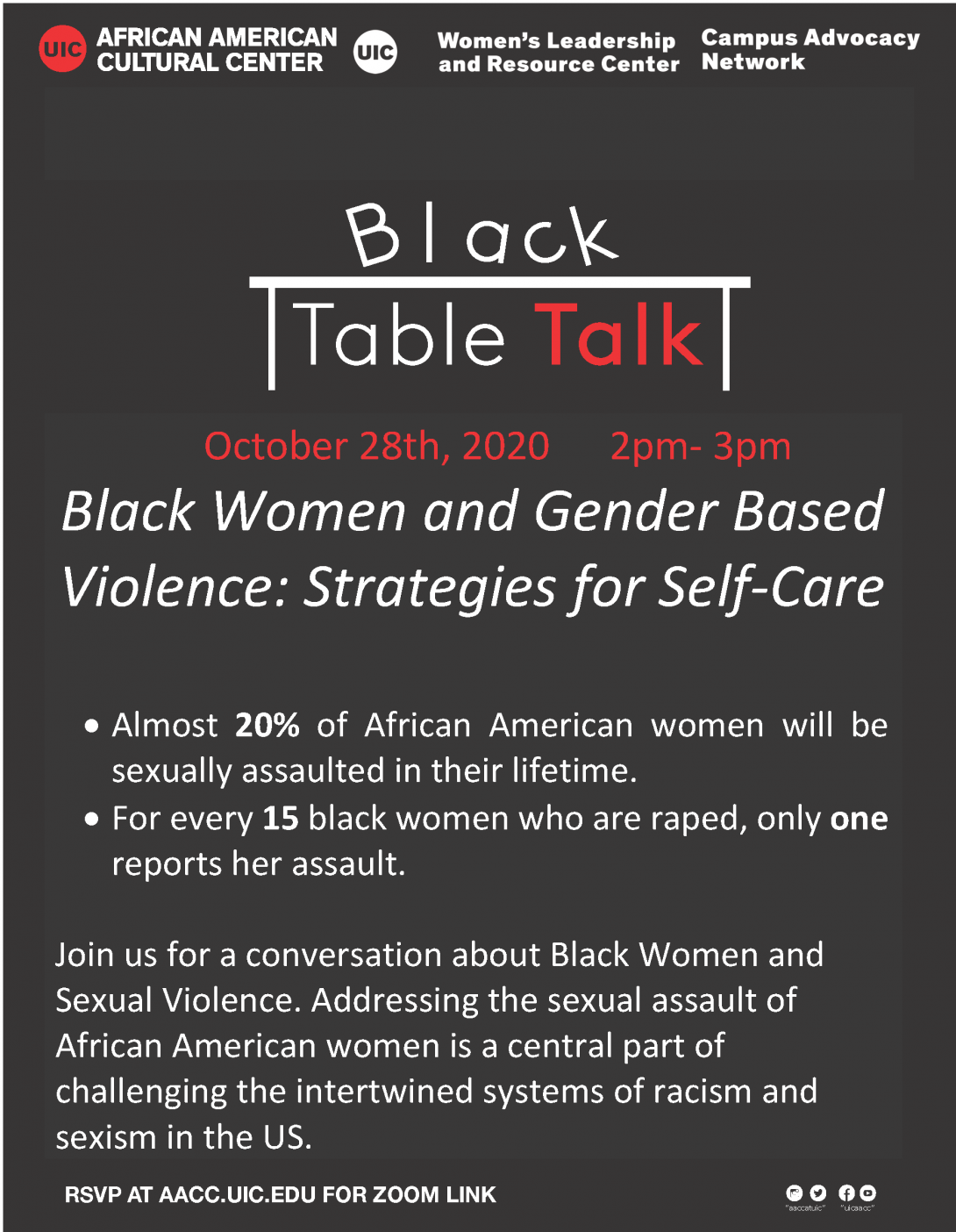 Almost 20% of African American women will be sexually assaulted in their lifetime.
For every 15 Black women who are raped, only one reports her assault.
Join WLRC and the African American Cultural Center for a conversation about Black women and sexual violence. Addressing the sexual assault of African American women is a central part of challenging the intertwined systems of racism and sexism in the U.S.
Registration required to receive Zoom link.
Register
Date updated
Oct 26, 2020