Jan
25
2021
Call for Submissions: Let Our Rejoicing Rise
January 25 - March 30, 2021
12:00 AM - 11:59 PM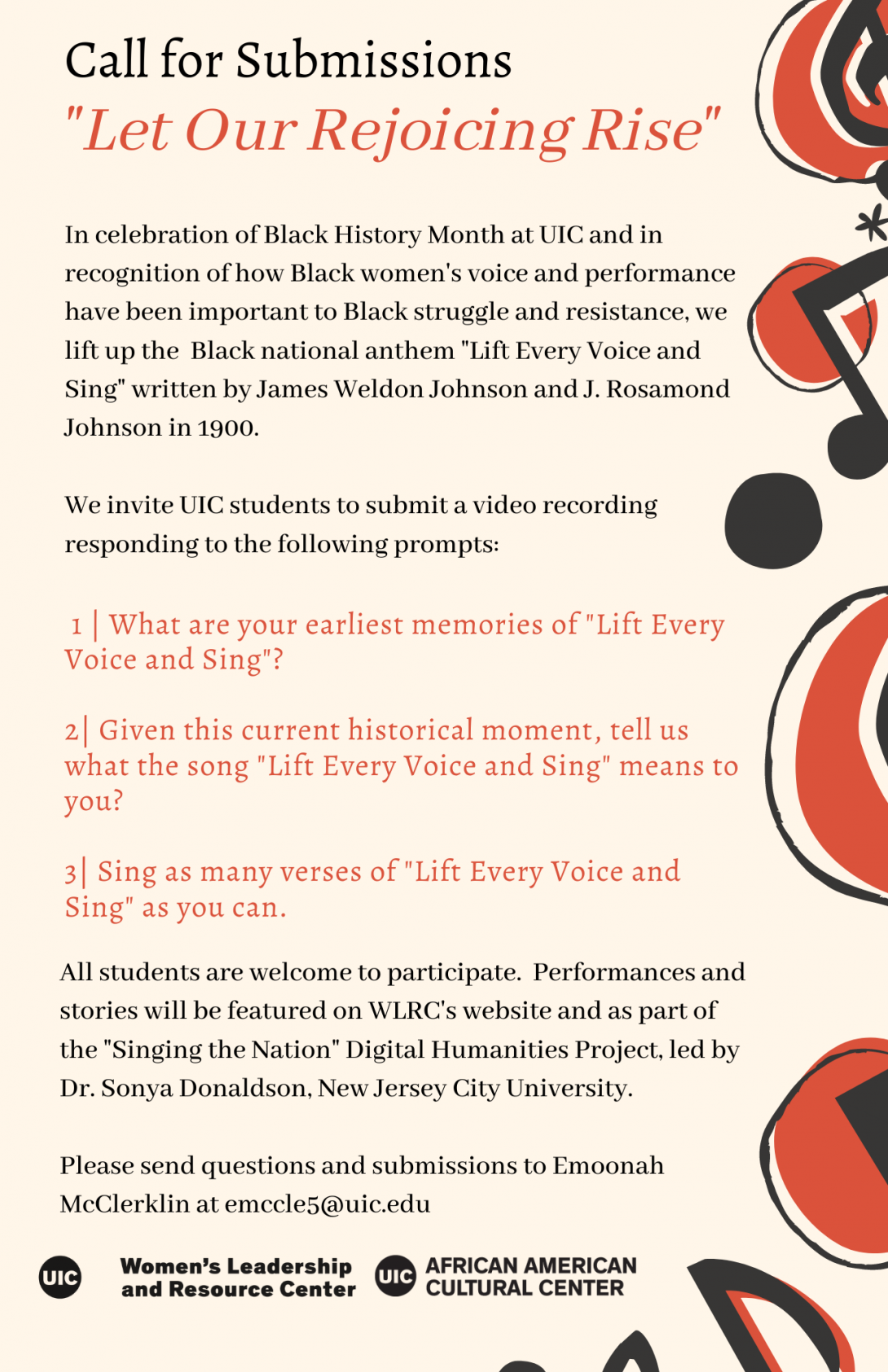 In celebration of Black History Month at UIC and in recognition of how Black women's voice and performance have been important to Black struggle and resistance, we lift up the now-familiar song "Lift Every Voice and Sing," written by James Weldon Johnson and set to music by J. Rosamond Johnson in 1899.
We invite UIC students to submit a video recording responding to the following prompts:
What are your earliest memories of "Lift Every Voice and Sing"?
Given this current historical moment, tell us what the song "Lift Every Voice and Sing" means to you.
Sing as many verses of "Lift Every Voice and Sing" as you can.
Performances and stories will be featured on our website and as part of the "Singing The Nation into Being" digital humanities project led by Dr. Sonya Donaldson, New Jersey City University.
Please send your submissions by March 30, 2021 to wlrc@uic.edu.
Please also join us for a lecture by Dr. Donaldson on Thursday, February 25, 2021.
Co-sponsored by the UIC African American Cultural Center.
Date updated
Feb 16, 2021