Jan
11
2021
Call for Submissions: This is Me! This is Us!
January 11 - April 16, 2021
12:00 AM - 11:59 PM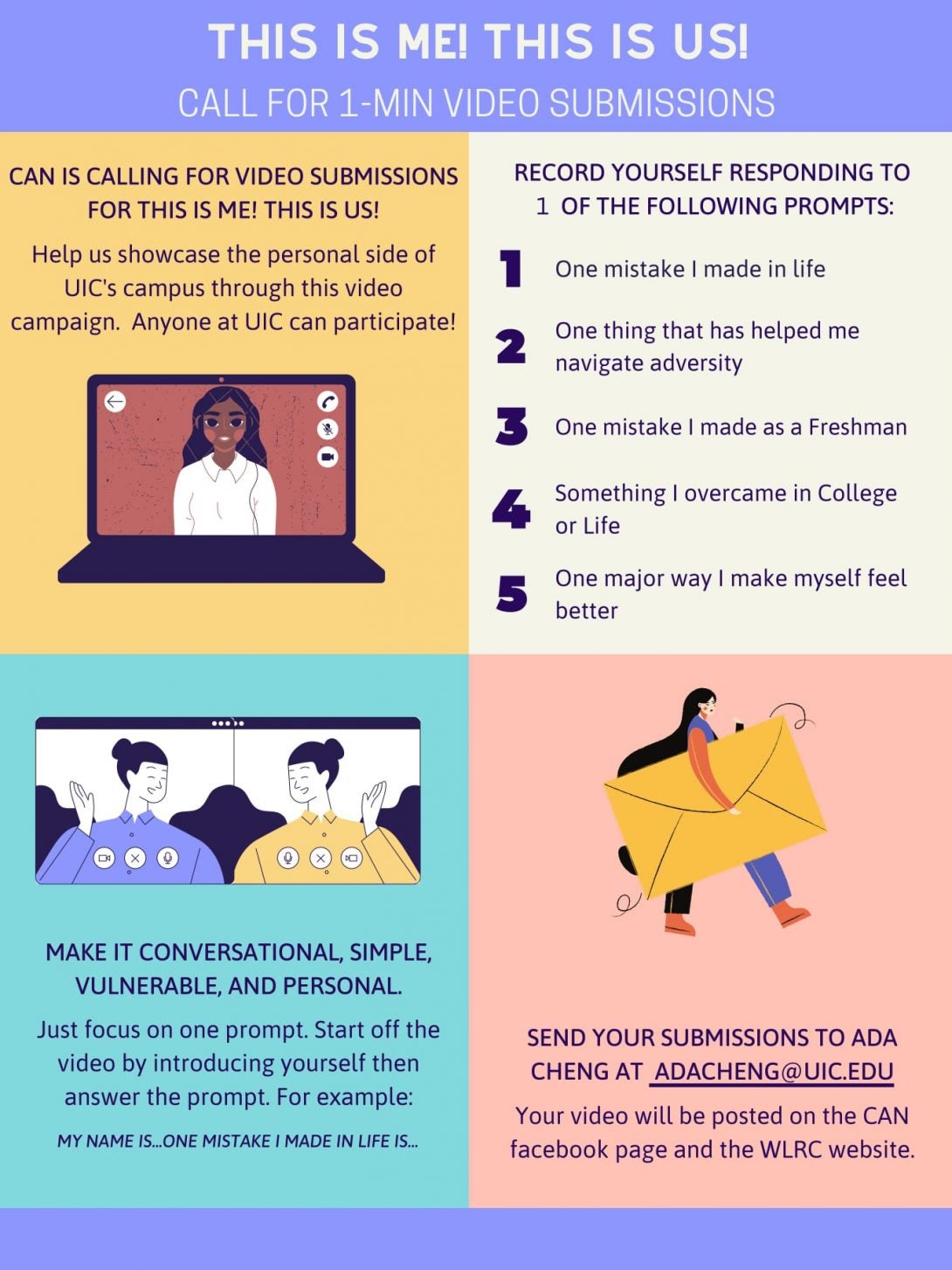 The Campus Advocacy Network is calling for video submissions to showcase the personal side of UIC's campus. Anyone at UIC can participate!
Your video will be posted on the CAN Facebook page immediately as well as on the WLRC website in the future. We would like to use this to maintain connections with campus partners as well as to show the human side of staff, students, and faculty at UIC.
Please record yourself responding to one of the following prompts and briefly introduce yourself (ex: My name is... One mistake I made in college is...): 
One thing I have learned in life
One mistake I made when I was a freshman
Something I overcame in college
What one or two things have helped me navigate adversity?