Oct
4
2019
Cultivating Awareness for Gender-Based Violence: Recognizing Signs and Developing Strategies for Intervention
October 4, 2019
12:00 PM - 1:50 PM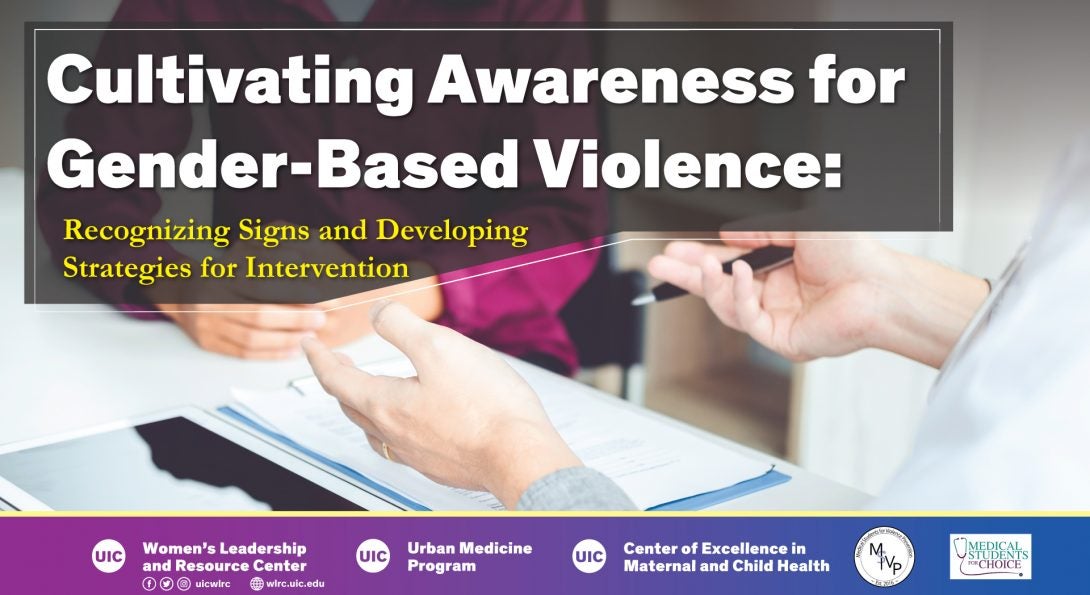 Location
College of Medicine, West Tower, Room 119A
Address
1853 W. Polk St., Chicago, IL 60612
In this interactive workshop, participants will learn to recognize warning signs in domestic violence/sexual assault as well as brainstorm strategies and develop skills for effective  intervention. A certificate of completion will be issued at the end.
This is a professional development training for UIC health professional students on gender-based violence, such as sexual assault and domestic violence.
Co-sponsored by UIC Urban Medicine Program, UIC Center for Excellence in Maternal and Child Health, Medical Students for Violence Prevention, and Medical Students for Choice.
RSVP
Date updated
Sep 19, 2019