Sep
9
2020
Fall 2020 Open House
September 9, 2020
11:00 AM - 1:00 PM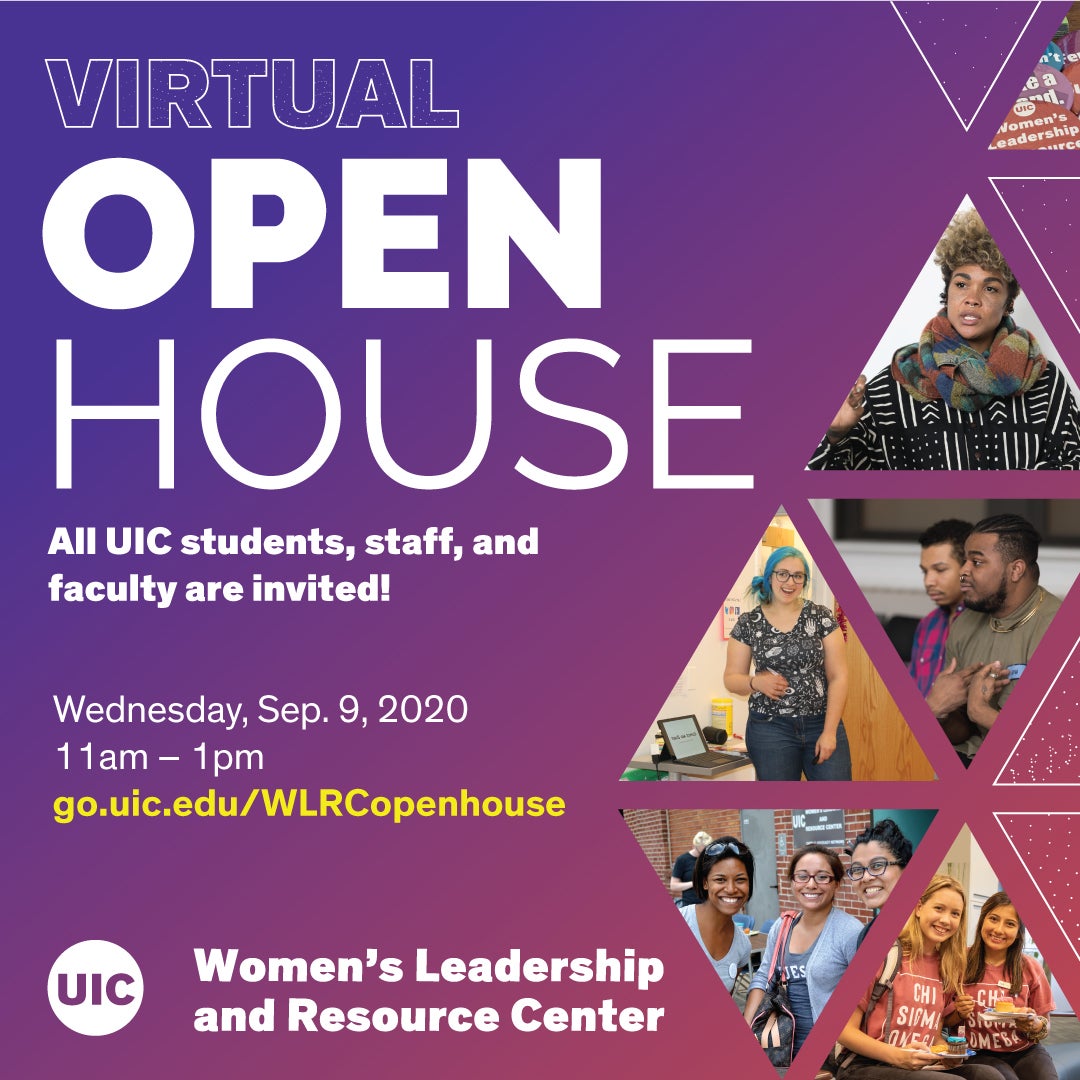 The Women's Leadership and Resource Center (WLRC) works to promote gender equity and end gender-based violence at UIC and beyond. Join us at our Fall 2020 Open House to connect with powerful feminists around our campus!
Drop in for any or all parts of our program:
11am-12pm CST:
Learn about WLRC's programs and services, including the Campus Advocacy Network
Network with feminist faculty, staff, and students
Build community
12-1pm CST:
Meet with women- and justice-focused student organizations and offices in breakout rooms:
All students, staff, and faculty of all gender identities are invited. We look forward to getting to know you and enriching your time at UIC!
CART live captioning will be provided. Please send any questions or additional accommodation requests to wlrc@uic.edu.
Register
Date updated
Aug 21, 2020