Dec
5
2022
Study for Finals at WLRC!
December 5, 2022
10:30 AM - 3:30 PM
Address
1200 W. Harrison St., Suite 1700, Chicago, IL 60607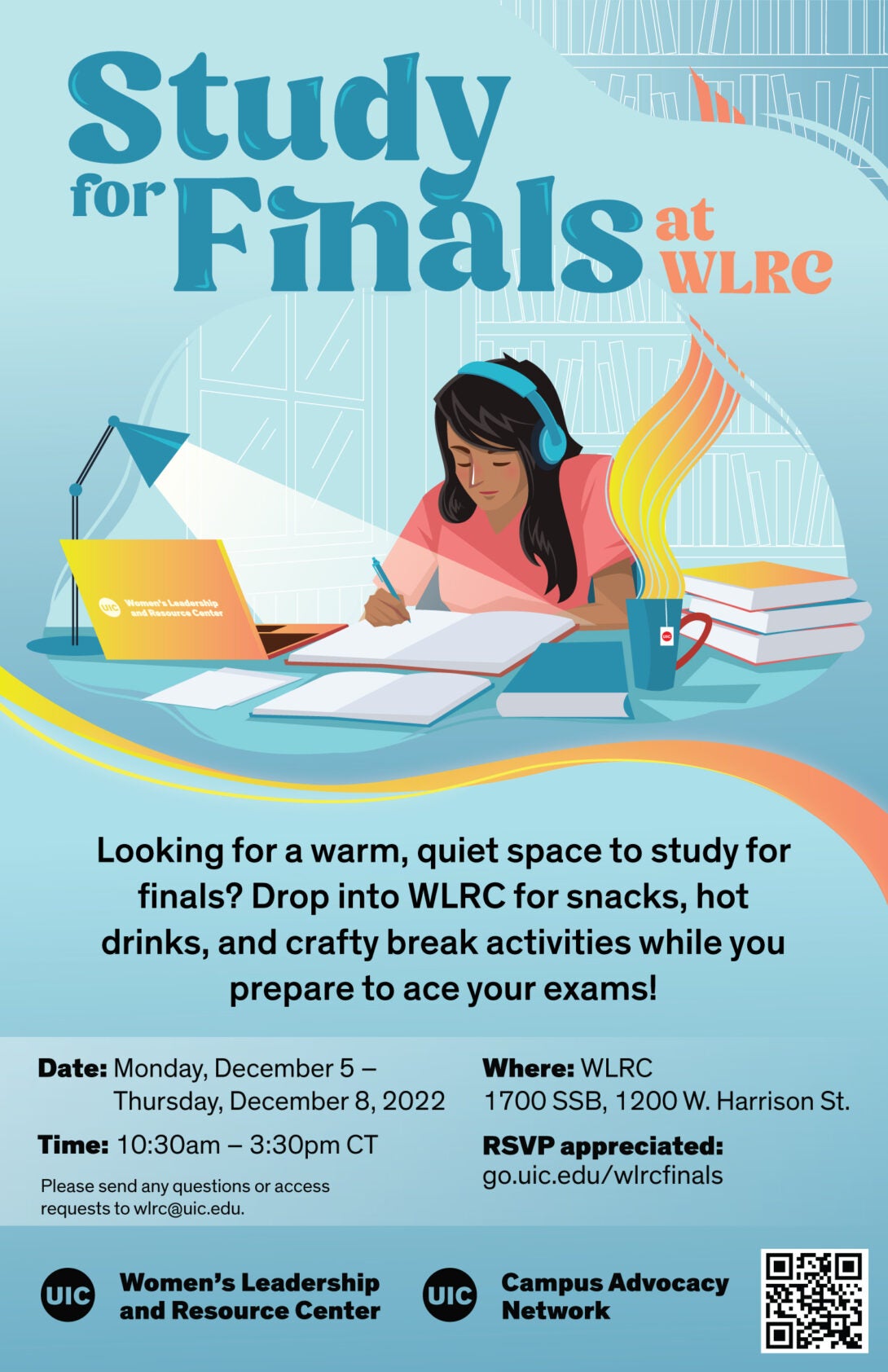 Looking for a warm, quiet space to study for finals? Drop into WLRC for snacks, hot drinks, and crafty break activities while you prepare to ace your exams!
Monday, December 5 - Thursday, December 8, 2022
10:30am - 3:30pm
All current UIC students, faculty, and staff are welcome to join us.
...
We have several spaces available:
large room with tables, chairs, and electrical outlets
small computer lab / additional workspace
library nook with comfy seating and shelves filled with feminist books and board games
lobby area with comfy seating
...
Accessibility and Food Info:
Masks are required for in-person attendees.
Hot and cold drinks and individually wrapped snacks will be available for in-person attendees. Food may not be eaten inside the WLRC suite but can be eaten in the building's indoor courtyards.
Building and suite accessibility info is available on our website.
Please contact us with any questions or access requests: wlrc@uic.edu or (312) 413-1025.
RSVPs are appreciated, but please feel free to drop in when your schedule allows!
RSVP