Apr
8
2021
One on One with CAN & GSC: Dr. Kishonna L. Gray
April 8, 2021
12:30 PM - 1:00 PM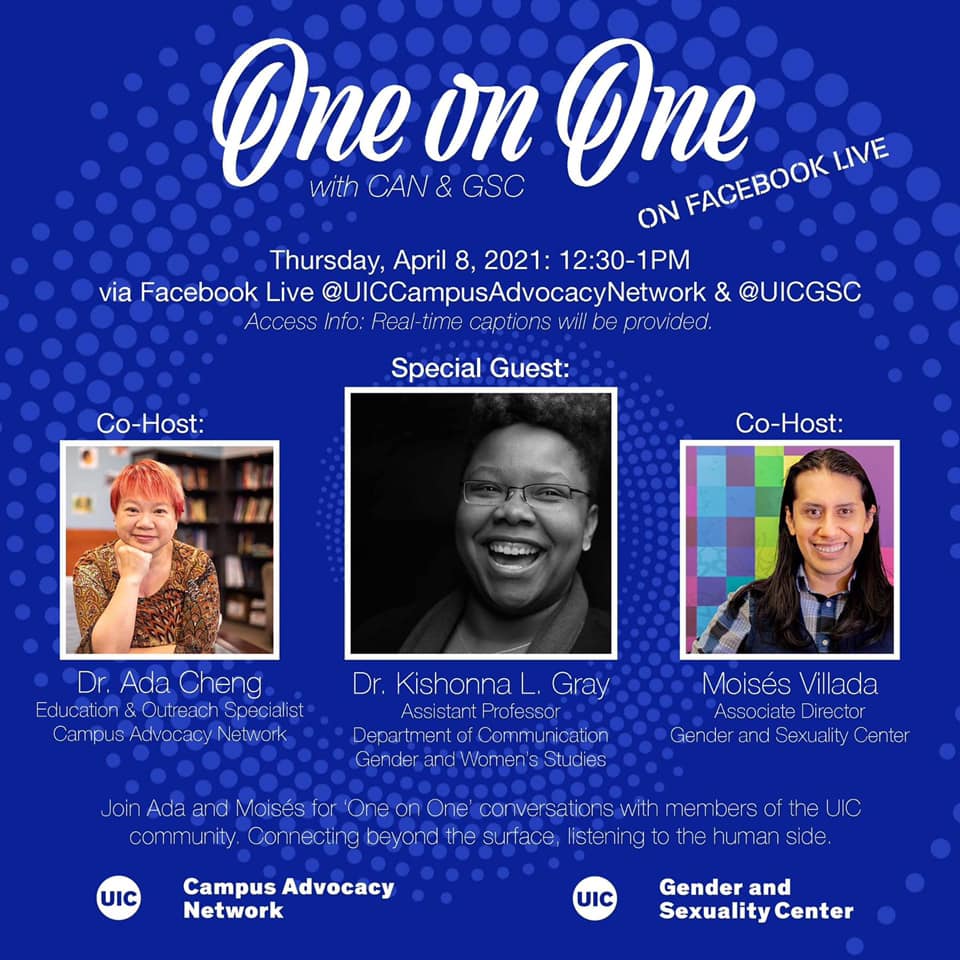 Throughout the year, Dr. Ada Cheng of WLRC's Campus Advocacy Network and Moises Villada of the Gender and Sexuality Center interview a member of the UIC community that we want you to get to know better.
On April 8, we'll be joined by Dr. Kishonna L. Gray, Assistant Professor, UIC Gender and Women's Studies and Communication.
Tune in live on CAN's Facebook page, or watch the recording any time!
Live captioning will be provided. Please email adacheng@uic.edu for questions or additional accommodation requests.
Watch Live