Mar
19
2019
Passionate Science: A Utopian Approach To Environmental Activism
March 19, 2019
2:00 PM - 3:30 PM
Location
African American Cultural Center, 209 Addams Hall, 830 S. Halsted St.
Address
Chicago, IL 60607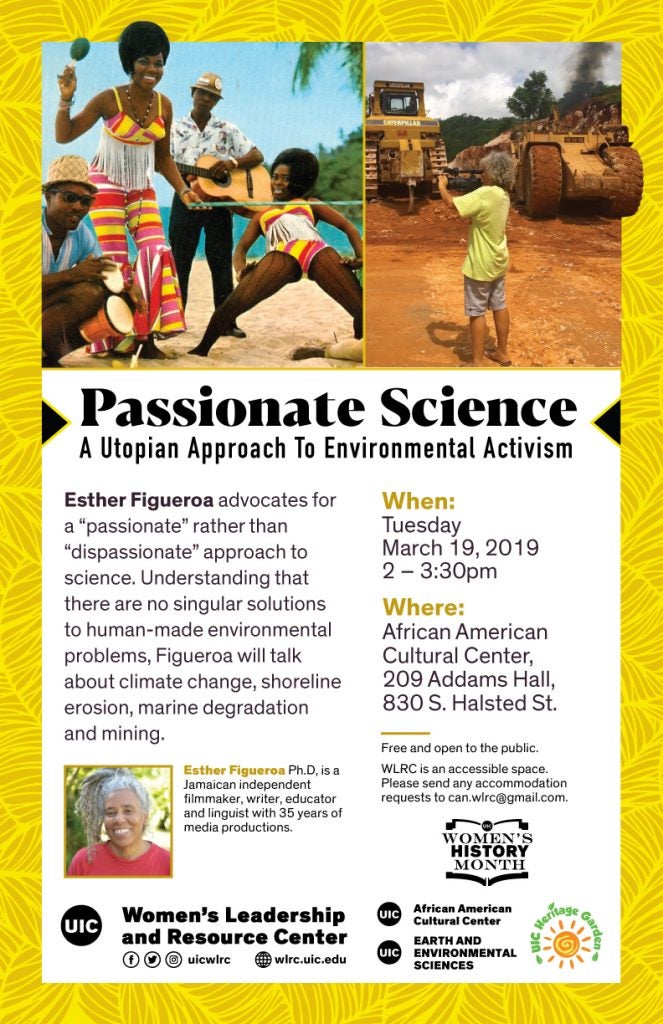 Esther Figueroa advocates for a "passionate" rather than "dispassionate" approach to science. Understanding that there are no singular solutions to human-made environmental problems, Figueroa will talk about climate change, shoreline erosion, marine degradation and mining.
Esther Figueroa Ph.D, is a Jamaican independent filmmaker, writer, educator and linguist with 35 years of media productions.