Oct
21
2020
Our Words, Our Truths: Students Navigating Title IX Processes
Shake It Up!
October 21, 2020
3:00 PM - 4:30 PM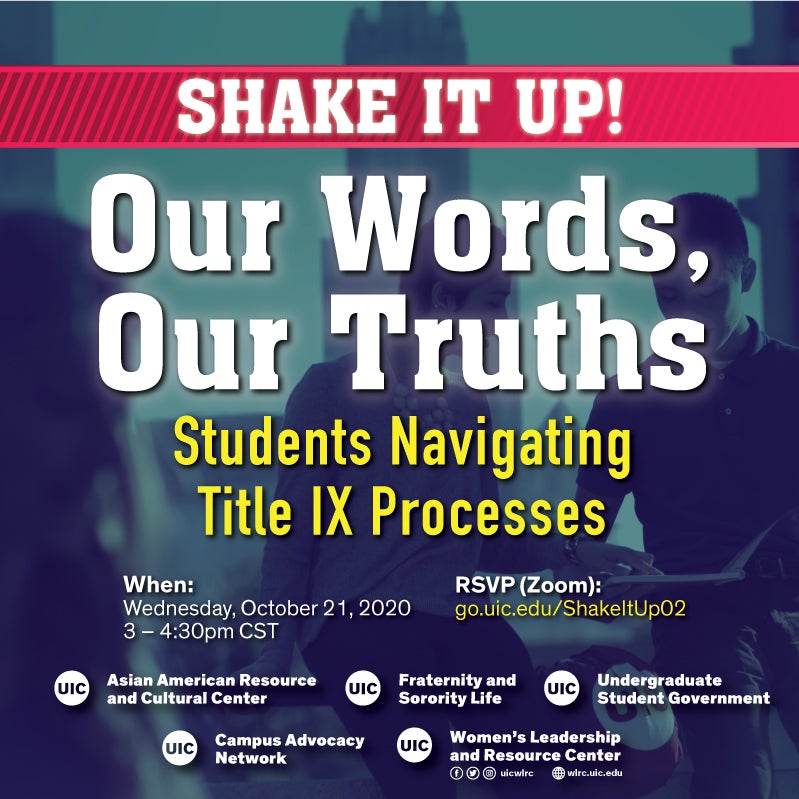 Join us for this virtual event to
Hear UIC students' experiences with Title IX,
Learn about recent changes to Title IX guidelines and procedures, and
Participate in a critical dialogue about survivor-centered institutional advocacy and activism.
CART live captioning will be provided. If you have any questions or additional accommodation requests, please email adacheng@uic.edu.
Co-sponsors: Asian American Resource and Cultural Center, Fraternity and Sorority Life, and Undergraduate Student Government
Register
Date updated
Sep 30, 2020