Feb
28
2019
Speaking Anarcha's Name Featuring Poet Dominique Christina
February 28, 2019
6:00 PM - 8:00 PM
Location
Gallery 400 400 S. Peoria St.
Address
Chicago, IL 60607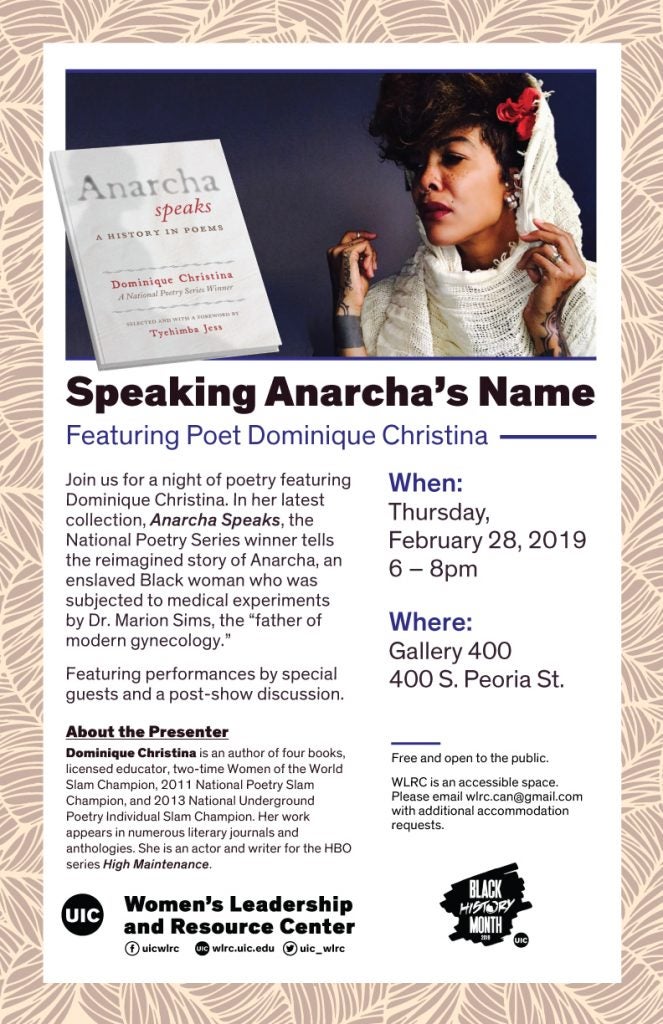 Join us for a night of poetry featuring Dominique Christina. In her latest collection, Anarcha Speaks, the National Poetry Series winner tells the reimagined story of Anarcha, an enslaved Black woman who was subjected to medical experiments by Dr. Marion Sims, the "father of modern gynecology." Featuring performances by special guests and a post-show discussion.
About the Author
Dominique Christina is an author of four books, licensed educator, two-time Women of the World Slam Champion, 2011 National Poetry Slam Champion, and 2013 National Underground Poetry Individual Slam Champion. Her work appears in numerous literary journals and anthologies. She is an actor and writer for the HBO series High Maintenance.
Date updated
Jul 26, 2019