Sep
26
2023
The Apology: Film Screening & Discussion
September 26, 2023
6:00 PM - 8:00 PM
Location
JST Event Center
Address
718 W. James Rochford St., Chicago, IL 60607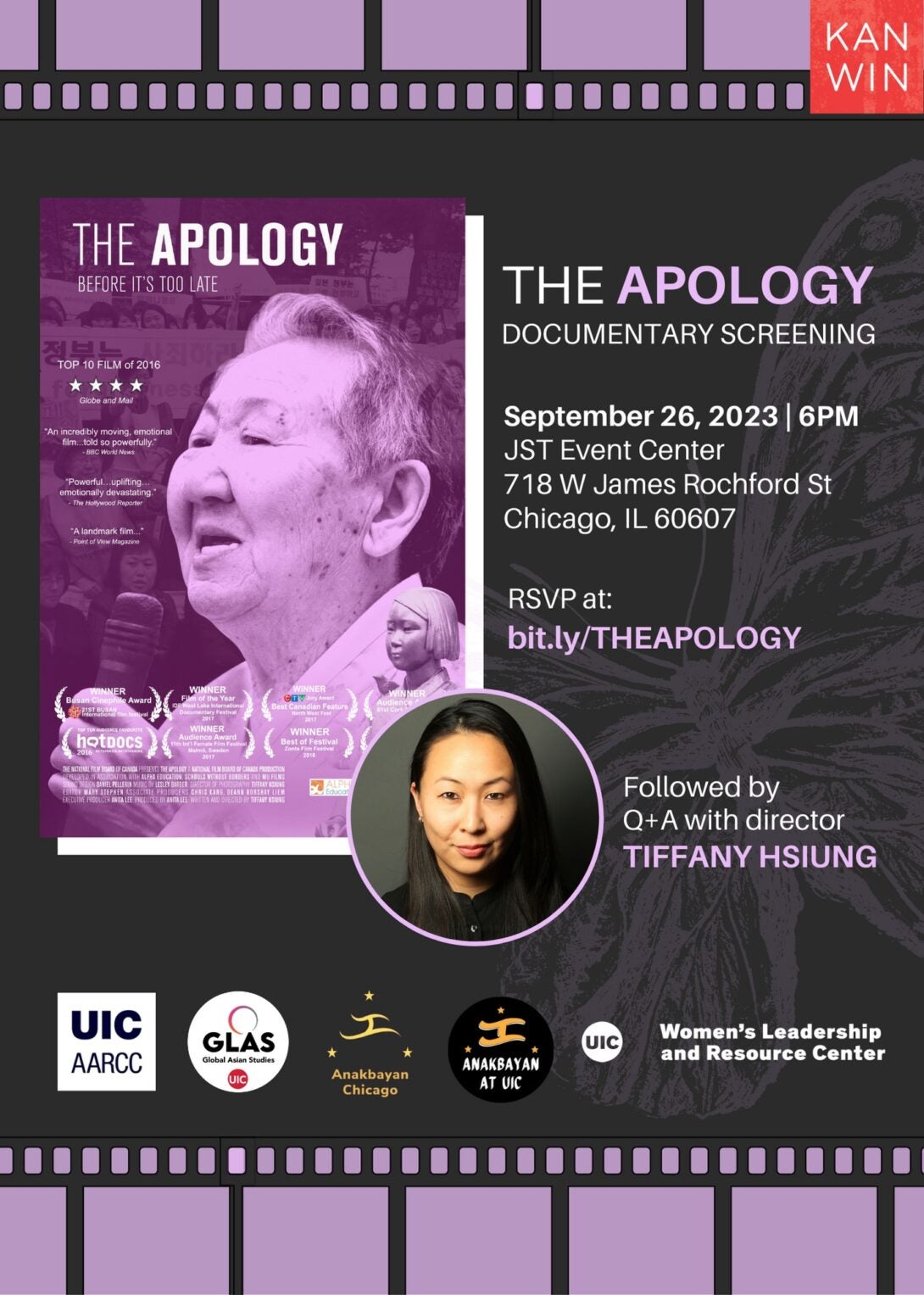 Join us for a screening and discussion of The Apology, winner of a Peabody award, duPont-Columbia award, and Best Documentary at the Busan International Film Festival.
The film follows the stories of three "comfort women" survivors—Gil Won-Ok halmeoni from Korea, grandma Cao Hei Mao from China, and Lola Adela Reyes Barroquillo from the Philippines—who were among the estimated 200,000 women and girls kidnapped and forced into military sexual slavery by the Imperial Japanese Army during World War II.
The screening will be followed by a Q&A session with director Tiffany Hsiung.
Hosted by the UIC Asian American Resource and Cultural Center, UIC Global Asian Studies, UIC Women's Leadership and Resource Center, Anakbayan at UIC, Anakbayan Chicago, and KAN-WIN.
Learn more about the "comfort women" issue at comfortwomen-justice.com.
RSVP
Date updated
Sep 11, 2023
Speakers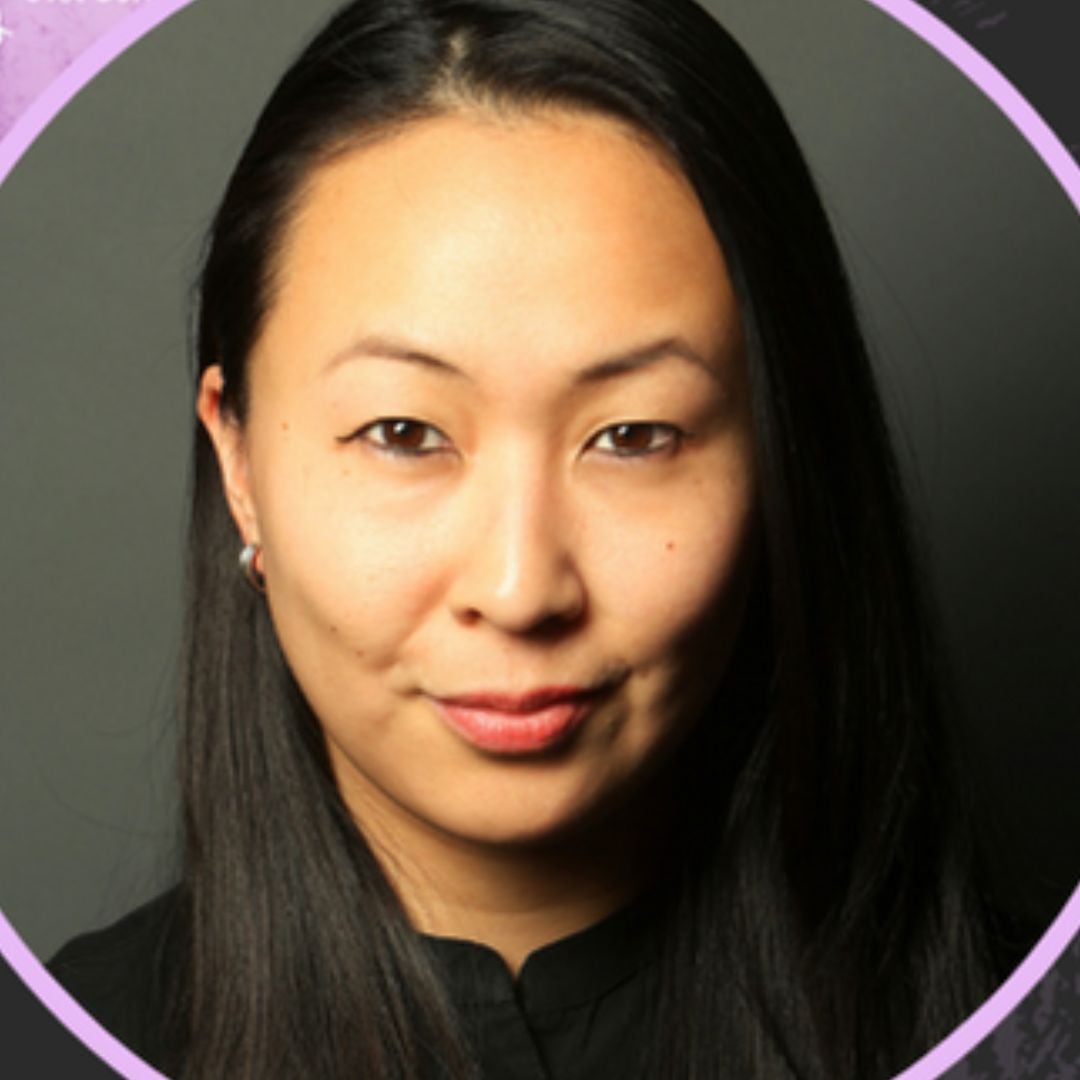 Tiffany Hsiung is a Peabody award-winning filmmaker based in Toronto, Canada and is listed as one of DOC NYC's 40 under 40 this year. She recently won the inaugural Toronto International Film Festival 'Share Her Journey Short Cuts Award' after the world premiere of her recent film 'Sing Me a Lullaby' (2020) As well as a DGC award for Best Short Film. Tiffany received the prestigious Peabody award for her debut feature 'The Apology' (2018) along with the DuPont Columbia Award and the Allan King Memorial Award.