Mar
14
2023
UNA(Poly)GETIC
Let's Talk about Hangouts & Hookups
March 14, 2023
11:00 AM - 12:00 PM
Address
1200 W. Harrison St., Suite 1700, Chicago, IL 60607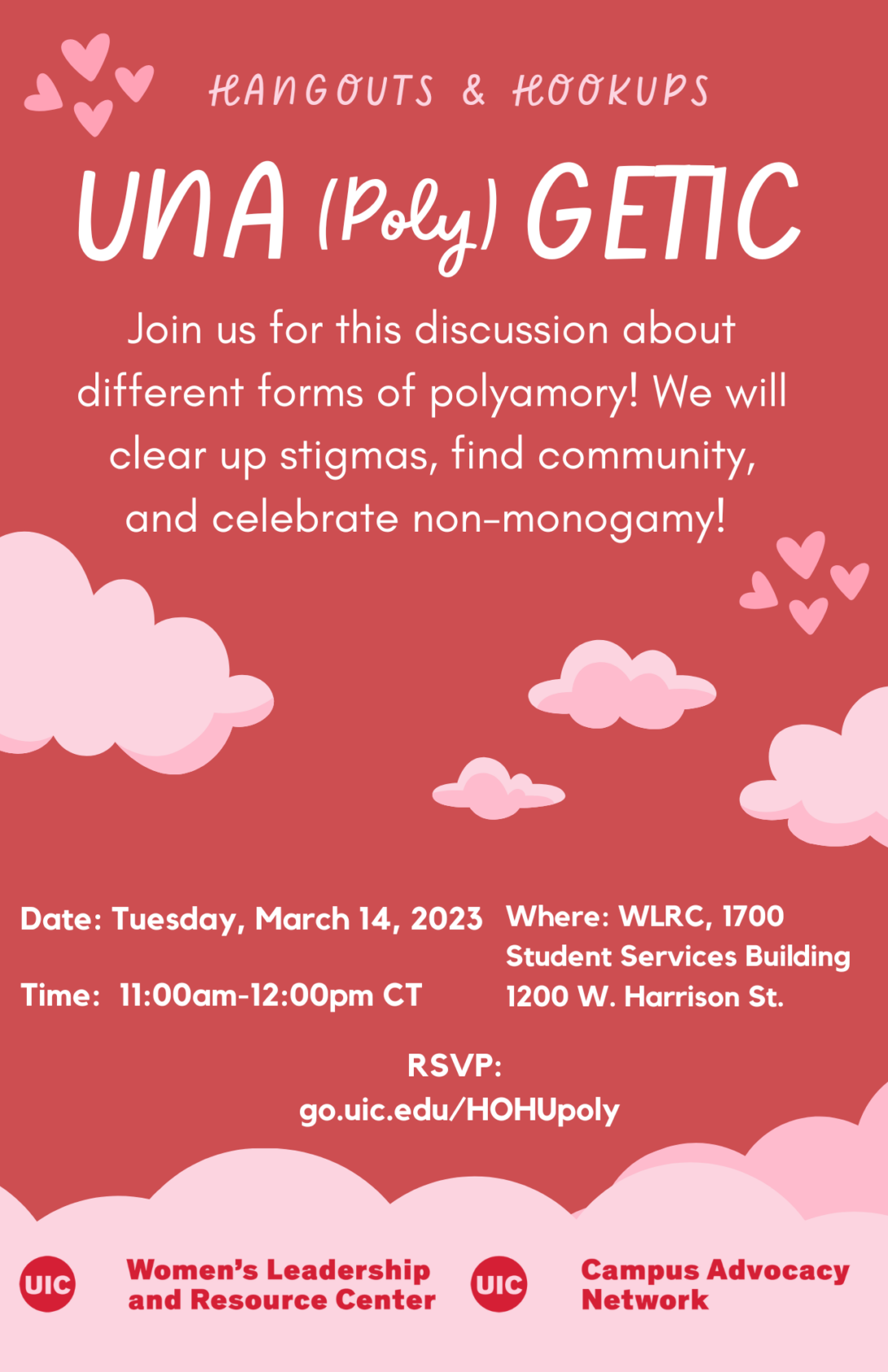 UIC students, staff, and faculty are invited to this discussion about different forms of polyamory! We will clear up stigmas, find community, and celebrate non-monogamy!
Hangouts & Hookups is a series for undergraduate students to explore connections between romance, sex, identity, and social justice issues.
Food, Safety, and Accessibility:
Masks are strongly recommended and appreciated to help prevent the spread of airborne respiratory illnesses and to allow us to be in solidarity with those who are immunocompromised.
Snacks will be available for takeaway at the end of the meeting.
Building and suite accessibility info is available on our website.
Please contact us with any questions or access requests: can@uic.edu or (312) 996-0372.
Register
Contact
Campus Advocacy Network
Date updated
Feb 28, 2023