Nov
5
2020
Virtual Meet and Greet at the Kitchen Table
CCUSC Meet and Greet
November 5, 2020
12:00 PM - 1:00 PM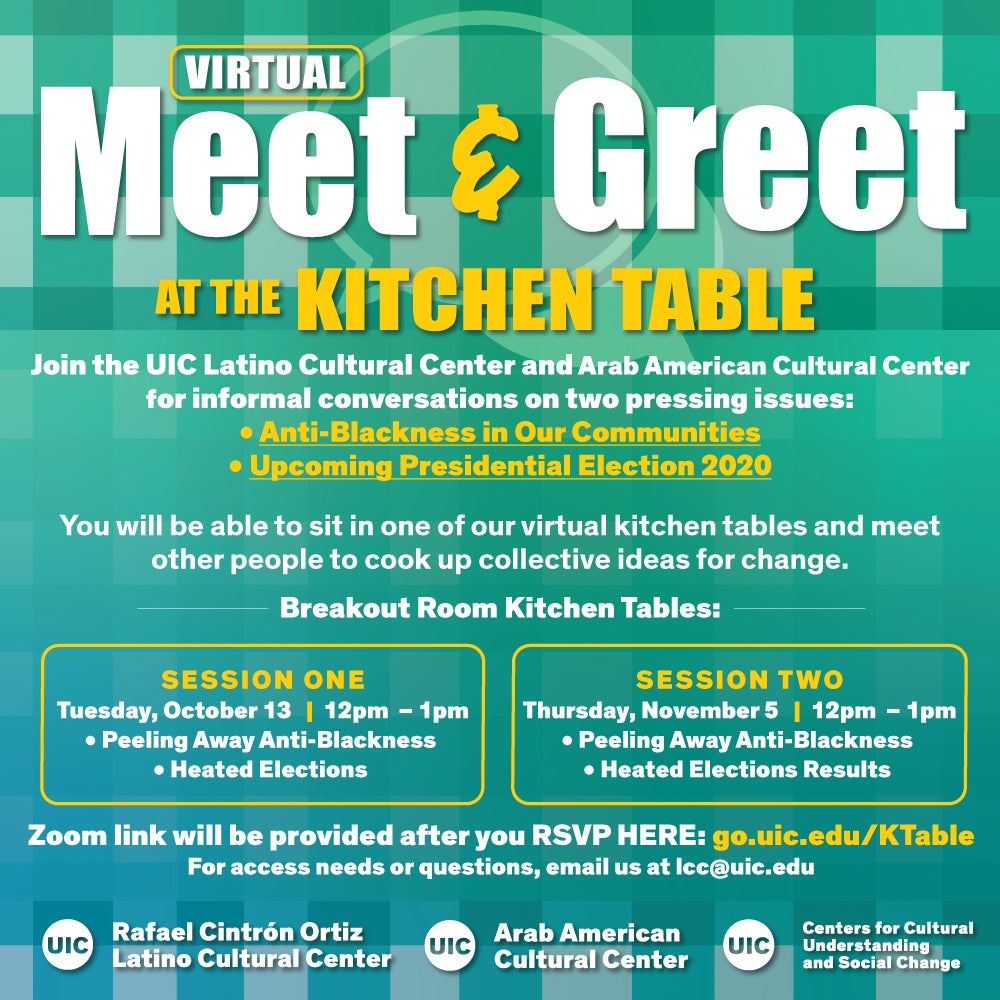 Join the UIC Centers for Cultural Understanding and Social Change for a series of Meet and Greets! Every few weeks, two of our centers pair up and host a relaxed conversation about a topic that's important to our communities.
Coming up first:
The Latino Cultural Center and Arab American Cultural Center are hosting two informal conversations on two pressing issues:
Tuesday, October 13: Peeling Away Anti-Blackness, Heated Elections
Thursday, November 5: Peeling Away Anti-Blackness, Heated Election Results
You will be able to sit at one of our virtual kitchen tables and meet other people to cook up collective ideas for change!
CART live captioning will be provided. Please email arabamcc@uic.edu for any questions or additional accommodation requests.
Register
Contact
Arab American Cultural Center