Jan
28
2021
Virtual Meet & Greet at the Kitchen Table: Penny For Your Thoughts
January 28, 2021
1:00 PM - 2:00 PM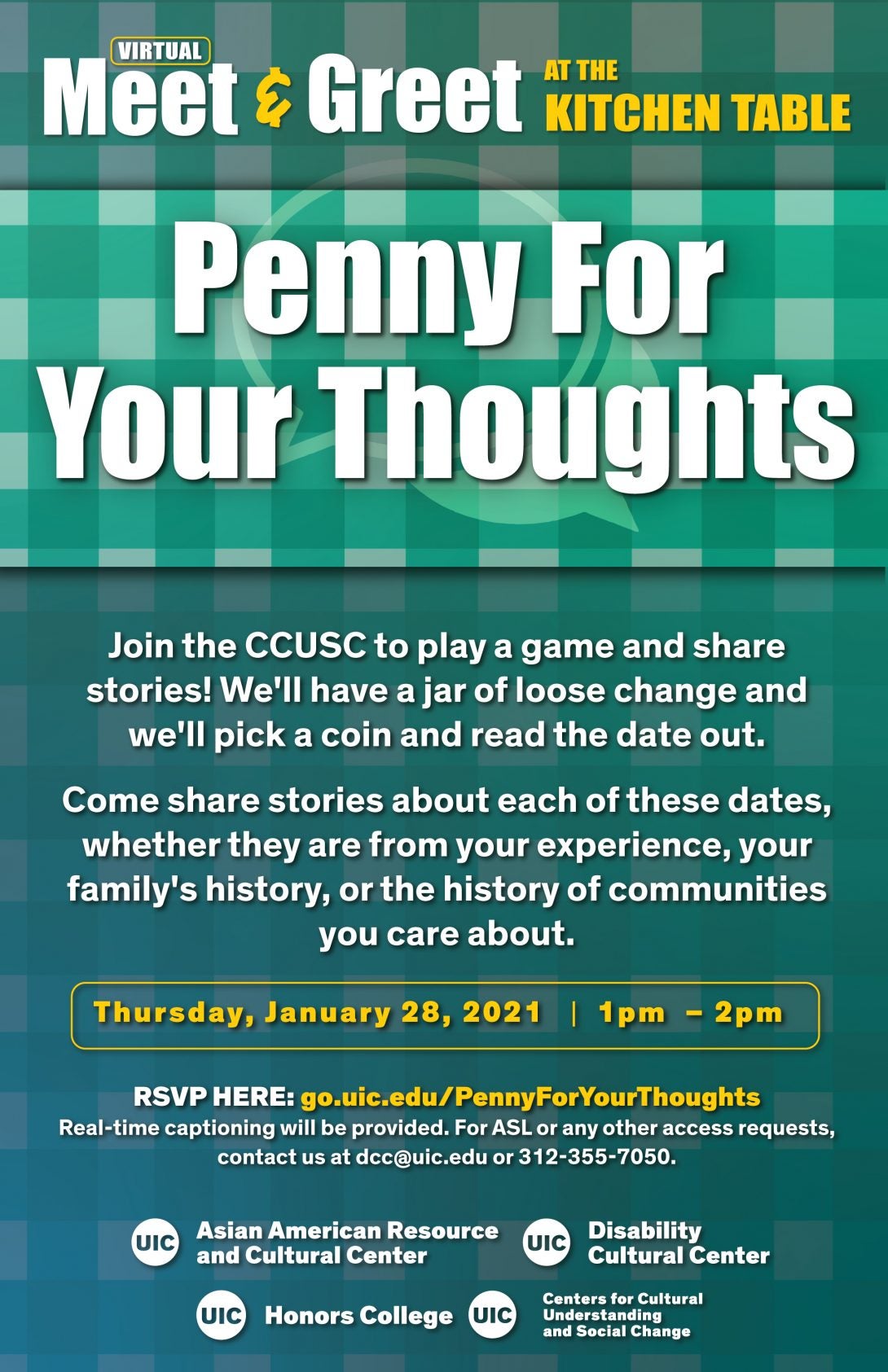 Join the UIC Centers for Cultural Understanding and Social Change (CCUSC) for a series of Meet and Greets! Every few weeks, two of our centers pair up and host a relaxed conversation about a topic that's important to our communities.
Coming up next:
Join the Asian American Resource and Cultural Center and the Disability Cultural Center to play a game and share stories! We'll have a jar of loose change and we'll pick a coin and read the date out.
Come share stories about each of these dates, whether they are from your experience, your family's history, or the history of communities you care about.
Real-time captioning will be provided. For ASL or any other access requests, contact us at dcc@uic.edu or 312-355-7050.
Support provided by the Honors College.
Register
Contact
Disability Cultural Center
Date updated
Jan 17, 2021