Oct
7
2020
Whose Lives Matter?: Gender-Based Violence in the Era of the Pandemic and the Uprisings
Shake It Up!
October 7, 2020
3:00 PM - 4:30 PM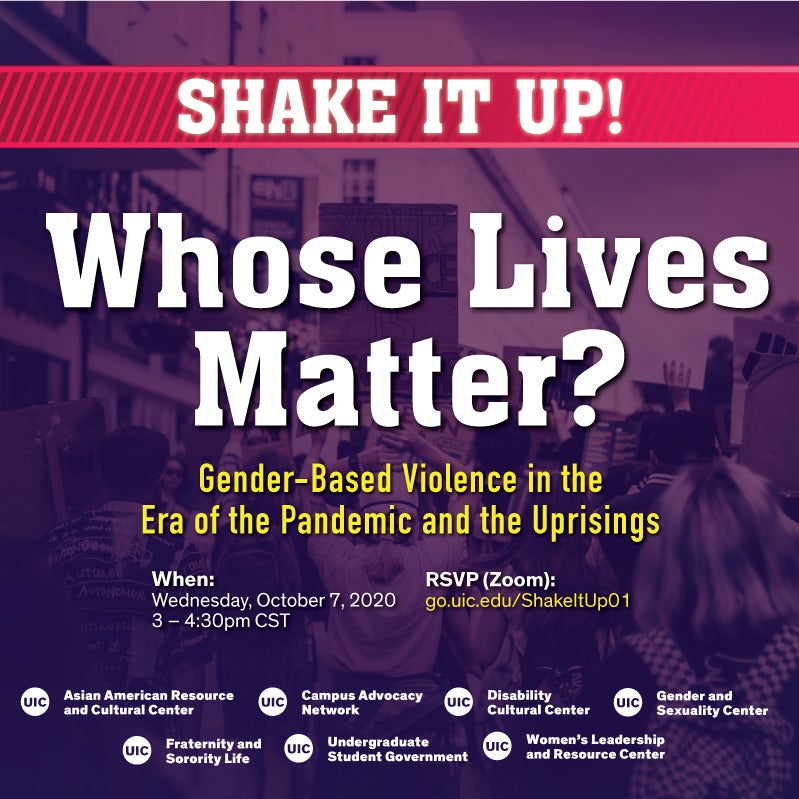 Join our Campus Advocacy Network for a virtual interactive workshop as we discuss issues like
How does gender-based violence (GBV) manifest in the era of the pandemic and the uprisings?
What particular barriers are facing GBV survivors amid major global crises?
How can we work to end GBV and support survivors right now?
Why is eradicating GBV central to transformative justice?
CART live captioning will be provided. Please send any questions or additional accommodation requests to adacheng@uic.edu.
Co-sponsors: Asian American Resource and Cultural Center, Disability Cultural Center, Gender and Sexuality Center, Fraternity and Sorority Life, and Undergraduate Student Government
Register
Date updated
Sep 30, 2020