Sexual Assault Awareness Month
Sexual Assault Awareness Month

The University of Illinois at Chicago joins the nation in observing Sexual Assault Awareness Month (SAAM) in April. Though UIC's Women's Leadership and Resource Center focuses on the prevention of sexual violence and other forms of interpersonal violence throughout the year,  SAAM is an opportunity for us to reflect on the work of our center and the larger UIC community.
Through our Campus Advocacy Network program, we have witnessed an increase in conversation and action throughout the university. Faculty and staff are engaging in dialogues within their departments about sexual violence, harassment, and discrimination. Undergraduate and graduate students are spearheading much of the discourse, through student organizations and campus activism. Seeing this growth on campus encourages us to continue supporting the activism of survivors, concerned students, and their allies. We applaud those who share our sense of urgency to address sexual violence and invite you to partner with us in this endeavor.
Please join us this month and beyond to learn how to support survivors, understand bystander intervention, and create a culture of care and action.
Past Events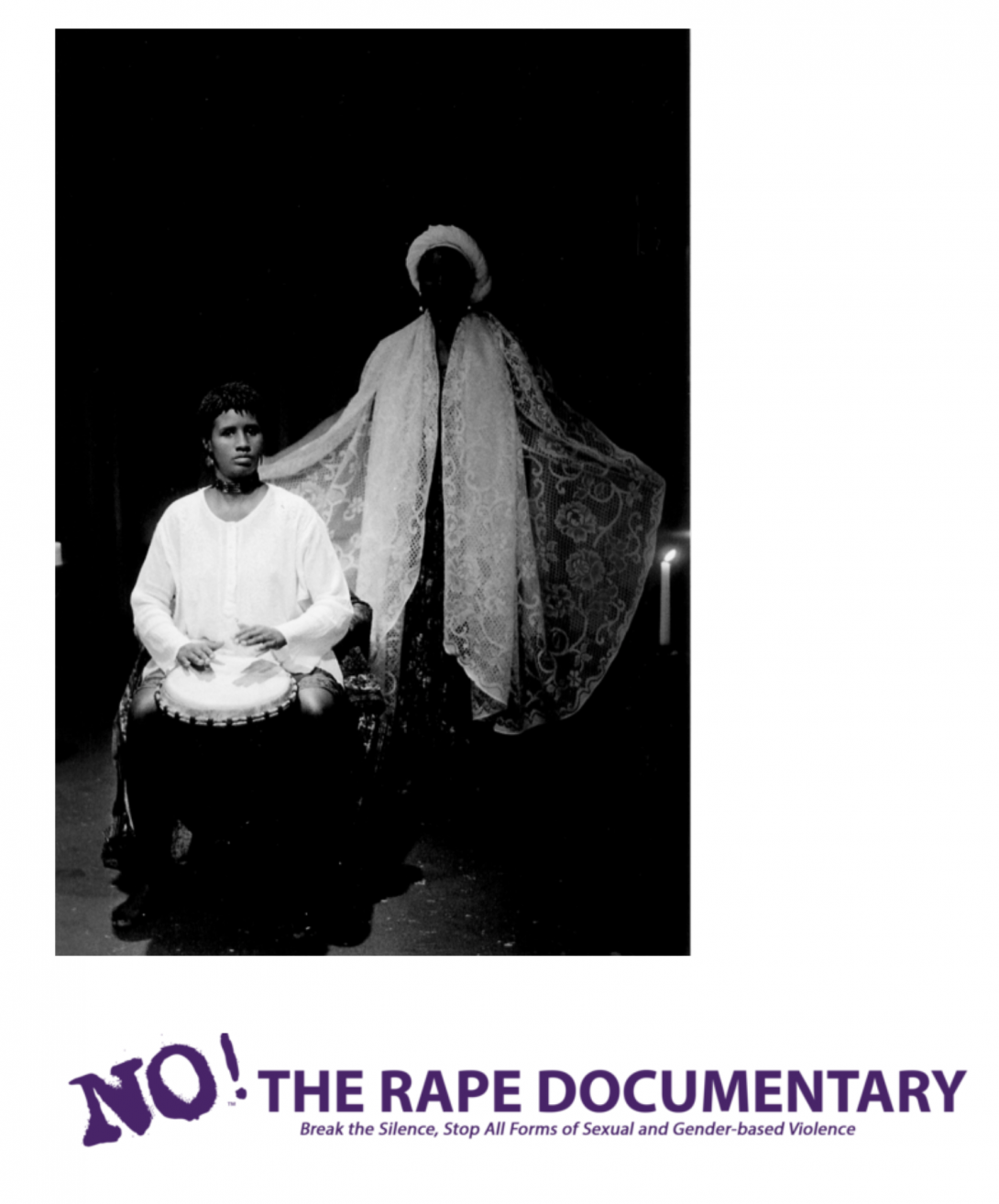 FEMINIST FILMS: NO! THE RAPE DOCUMENTARY
Tuesday, April 16, 2019, 4-6pm
Location TBA
Join us for a screening of this groundbreaking film that explores the international atrocity of rape of cisgender women by cisgender men, and other forms of sexual assault through the first person testimonies, scholarship, spirituality, activism, and cultural work of Black people in the United States.
Hosted by UIC Women's Leadership and Resource Center. Co-sponsored by UIC Department of African American Studies and SISTERS.
Light refreshments will be provided. Please call (312) 413-1025 or email can.wlrc@gmail.com to request accommodations.
Past Events: Take Back the Night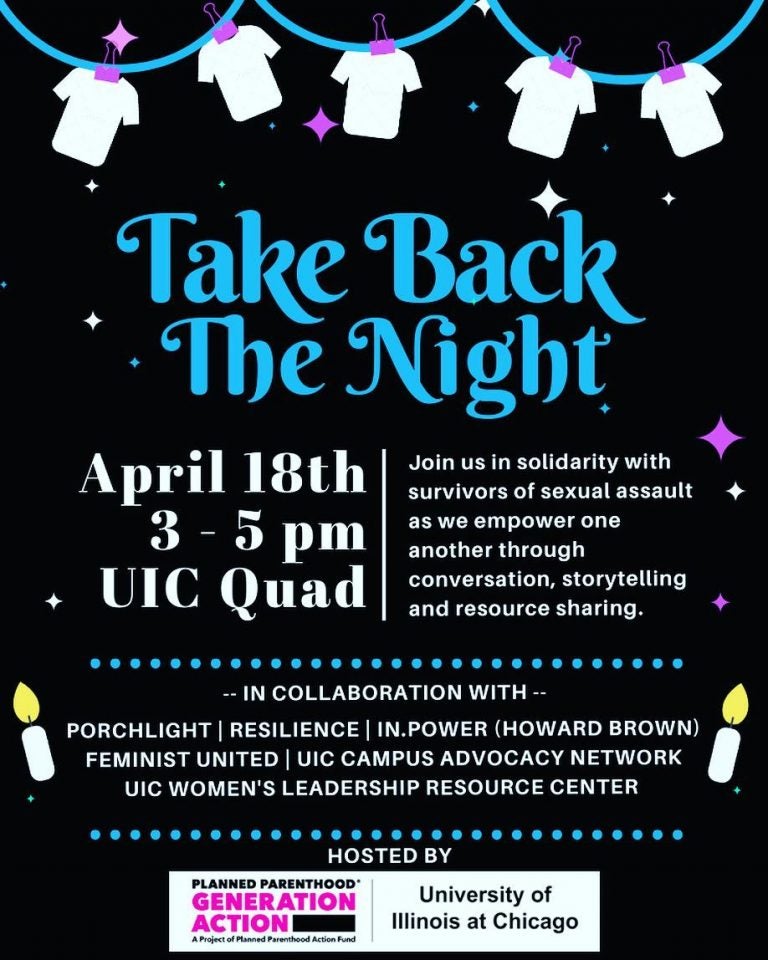 TAKE BACK THE NIGHT
Thursday, April 18, 3-5pm
UIC Quad
Join us in solidarity with survivors of sexual assault as we empower one another through conversation, storytelling, and resource-sharing.
Sponsored by Planned Parenthood Generation Action, in collaboration with UIC Women's Leadership and Resource Center, Feminists United, Porchlight, Resilience, and In.Power (Howard Brown Health Center).
ART AND HEALING WITH R.C. RILEY
Thursday, April 18, 6-8pm
African American Cultural Center, Addams Hall, 830 S. Halsted St.
Join us after Take Back the Night for an evening of continued reflection and community building around sexual assault prevention, featuring artist R.C. Riley.
Dinner will be provided. Please call (312) 413-1025 or email can.wlrc@gmail.com to request accommodations.