Apr
4
2023
Survivors Speak Out!
The Clothesline Project
April 4, 2023
6:00 PM - 8:00 PM
Location
Student Center East, East Terrace
Address
750 S. Halsted St., 2nd Floor, Chicago, IL 60607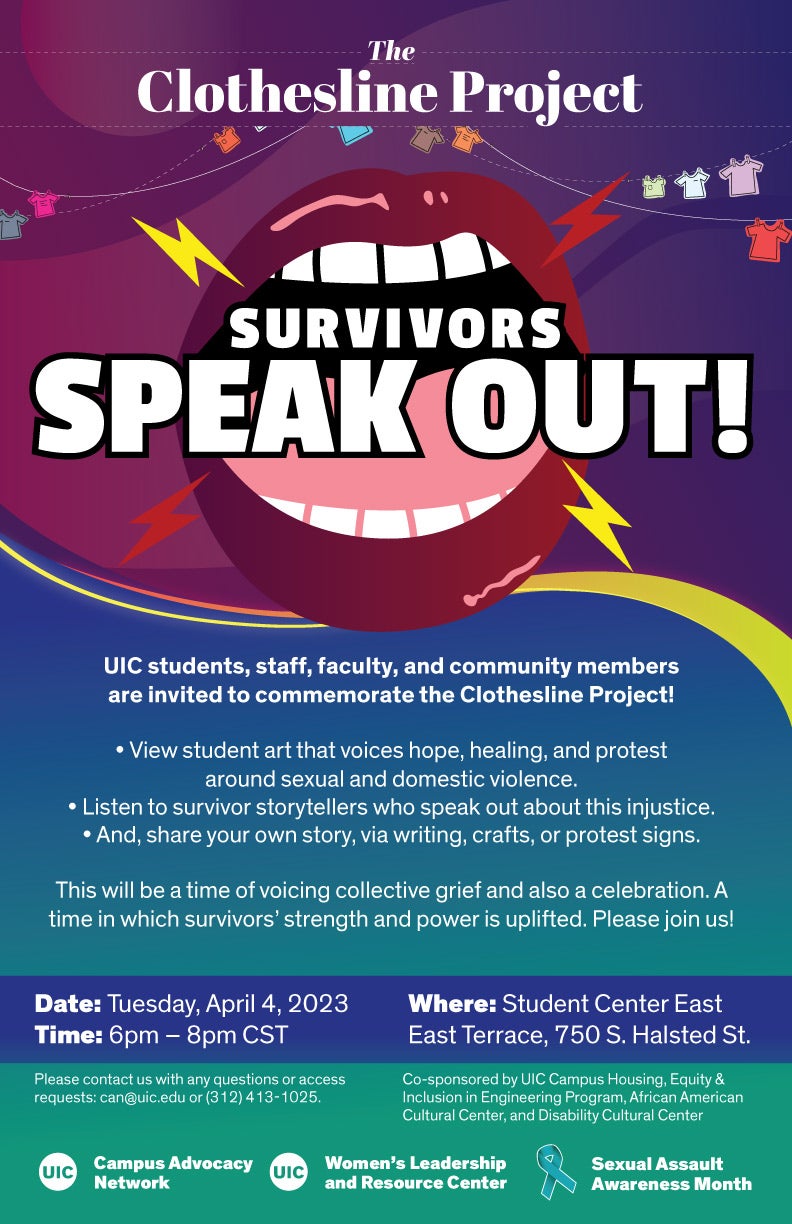 UIC students, staff, faculty, and community members are invited to commemorate the Clothesline Project!
View student, faculty, and staff art that voices hope, healing, and protest around sexual and domestic violence.
Listen to survivor storytellers who speak out about this injustice.
And, share your own story, via writing, crafts, or protest signs.
This will be a time of voicing collective grief and also a celebration--a time in which survivors' strength and power is uplifted.  Please join us!
Presented as part of WLRC's commemoration of Sexual Assault Awareness Month.
Co-sponsored by UIC Campus Housing, Equity & Inclusion in Engineering Program, African American Cultural Center, and Disability Cultural Center.
Be sure to also stop by during the day to view the exhibit and make your own t-shirt: Survivors Belong Here, April 4-6, 11am - 2pm!

Date updated
Mar 28, 2023