Internships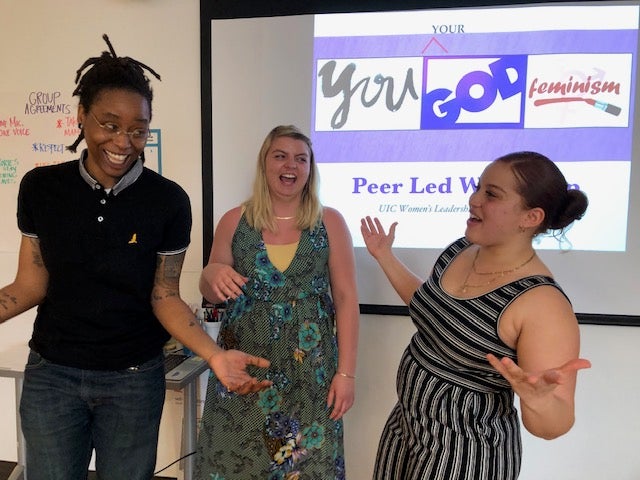 The Women's Leadership and Resource Center provides internship opportunities for undergraduate and graduate students throughout the year in the following categories:
How to Apply
We accept applications on a rolling basis, dependent on project needs, course credit options, and funding availability.
To apply, email the following to wlrc@uic.edu with your name and the position title in the subject line:
Brief letter outlining your qualifications and interest in the position
Brief description of your academic internship program, if you are applying through one
Resume or CV
List of days and hours you are available to work between the hours of 9am – 5pm CST, Monday – Friday
Diversity Community Engagement Program Internship - Fall 2023 Heading link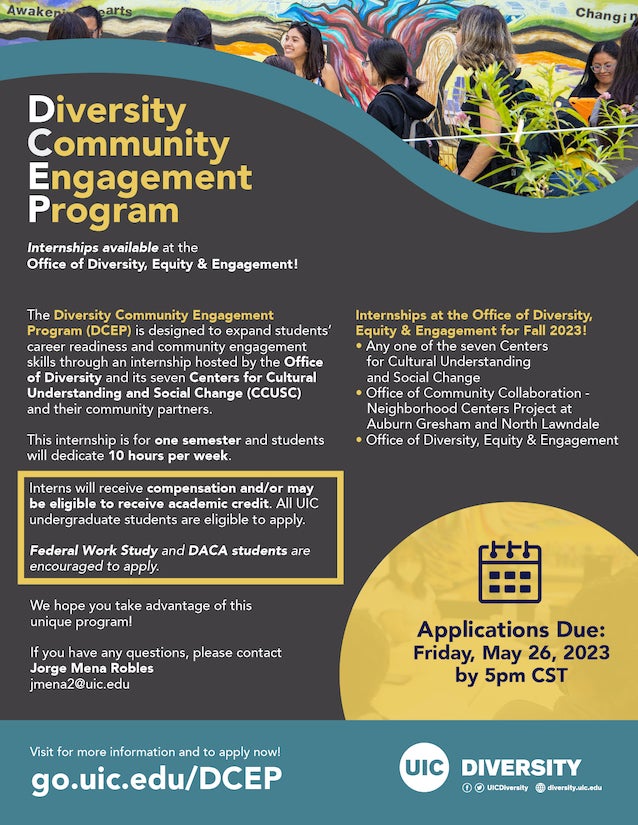 Are you an undergraduate student interested in working with the Women's Leadership and Resource Center / Campus Advocacy Network or one of our sibling cultural centers? Apply for the Fall 2023 DCEP Internship!
The Diversity Community Engagement Program (DCEP) is designed to expand students' career readiness and community engagement skills through an internship hosted by the Office of Diversity, Equity, & Engagement; its seven Centers for Cultural Understanding and Social Change (CCUSC); and their community partners.
For Fall 2023, WLRC/CAN's DCEP interns will primarily focus on two projects:
Campus outreach: Identifying and building connections with departmental staff, faculty, and student organizations; giving brief presentations about our Campus Advocacy Network services; and tabling at events and sharing resources with students and employees.
Supporting mental health: Conducting research on various dimensions of mental health and the stressors that impact the populations we serve; developing a resource guide to share with students and employees; and assisting with developing a fall program on mental health.
By participating in the DCEP internship, students will build professional competencies and relationships, develop decision-making skills, gain knowledge on the purpose and value of academic and community partnerships, and develop interpersonal skills that can transfer to their future careers. Students will also identify pressing social issues impacting local communities and expand their capacity while learning of relevant solutions to community needs.
Length: One semester
Hours: 10 hours per week
Compensation/Course Credit: Interns will receive compensation and/or may be eligible to receive academic credit.
Eligibility: All UIC undergraduate students are eligible to apply. Federal Work Study and DACA students are encouraged to apply.
Application Deadline: May 26, 2023 at 5pm
To learn more about on- and off-campus jobs and internships and get help with your resume, cover letters, and interview prep, visit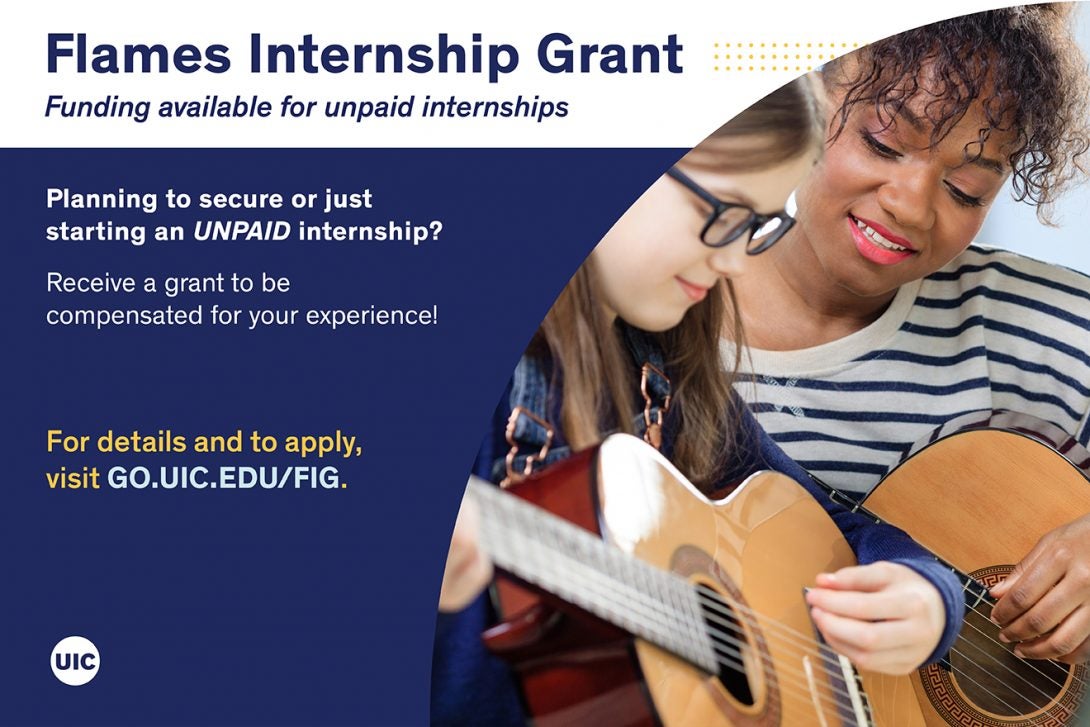 Students planning to secure or start an unpaid internship can apply for the Flames Internship Grant! Through this UIC-funded internship program, students can receive a stipend for their unpaid internship in any field or industry. Get the details and apply!
If you have questions about the FIG program, please contact Jean Riordan, Executive Director of Career Services, at jriordan@uic.edu or Allen Womble, Director of High Impact Student Engagement, at awomble@uic.edu.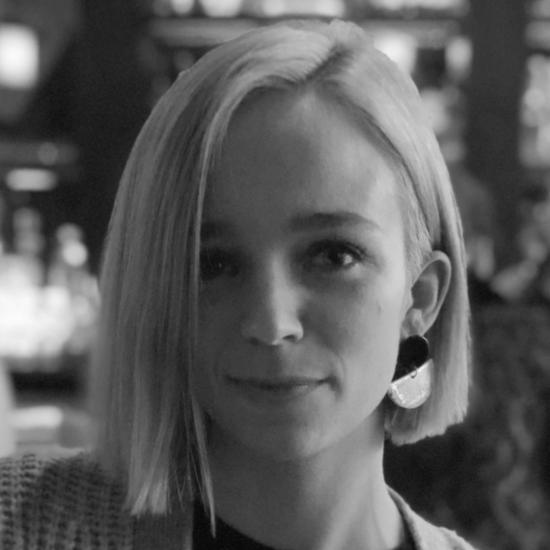 During this time of multiple pandemics–COVID-19, an economic collapse, and visceral anti-Black violence enhanced by the state–the value of the center's services cannot be overstated.

|
Meghan Daniel
Over the course of my Public Service Graduate Internship at the Women's Leadership Resource Center / Campus Advocacy Network (WLRC/CAN), I dove into decades of the center's archival history. Now situated as one of UIC's seven Centers for Cultural Understanding and Social Change, WLRC/CAN was born in the early 1990s as the Office of Women's Affairs. Though much has changed at the center, the university, and in the world since, the role of a university women's center in these times is as critical as ever.
Staff members have worked tirelessly on leadership development, trainings, and political education on issues of gender justice, racial justice, bystander intervention, sexual assault, domestic violence, and stalking. They have built on, grounded in, and connected with decades of feminist activism in Chicago and beyond.
WLRC/CAN provides programming and political education that explicitly ties gender violence to state violence, ableism, xenophobia, anti-Black racism, the violence of the medical industrial complex, settler colonialism, and more. Staff members develop leaders, ground workshop attendees in history, and equip us for the present, giving us the language and critical analysis we desperately need for the troubled times we are living in. Importantly, this happens across university hierarchies of undergraduate and graduate students, faculty, and staff, and connects UIC to the broader communities to which we are responsible. Take, for example, domestic violence programming that includes letter writing campaigns to criminalized survivors of abuse incarcerated in jails or by ICE. For years, the center has leveraged university resources and unique expertise to host art exhibits, speaker sessions, and teach ins.
In addition to language, the center provides quiet. Solace. Listening. Whether it be space for writing, breathing, or being in the silent company of friends, the center's doors are open, albeit now virtually, to gather in solidarity, to share a meal, or to exchange ideas.
Finally, during this time of multiple pandemics – COVID-19, an economic collapse, and visceral anti-Black violence enhanced by the state – the value of the center's services cannot be overstated. Statistics on increased feelings of isolation, increased rates of domestic violence, parental exhaustion, food scarcity, and increased rates family violence abound. If you are experiencing this, the highly trained and compassionate staff members at the center at there to help. If you know someone who is, and have been trying and trying and trying to find resources for them, call CAN.
My research found that the center's history is one of resistance and of service. The role of a university women's center today is to resist the onslaught of white supremacist violence, to resist the neoliberal push to individuation and isolation, to resist white feminism, and to resist patriarchal violence in any form, whether it be in the home, in the workplace, or at the university.  And the center does this in service to its students and to the broader communities to which it is responsible, be it in the cities or towns in which it is located, nationally, or globally. The Women's Leadership and Resource Center and Campus Advocacy Center at UIC occupies a beautiful and necessary nexus of resistance and service, and I feel excited to witness its 30th Anniversary Celebration this upcoming year.
—
Meghan Daniel is a PhD candidate in Sociology at UIC, where she teaches, writes, and conducts research about reproductive justice, social movements, and state violence. She is a Support Coordinator with Chicago Abortion Fund, an organization that provides financial, logistical, and emotional support to people seeking abortion care. She has attended WLRC programming as a learner and teacher since coming to UIC in 2014, and interned with the center in summer 2020 to research its longstanding history at the university and in the city of Chicago.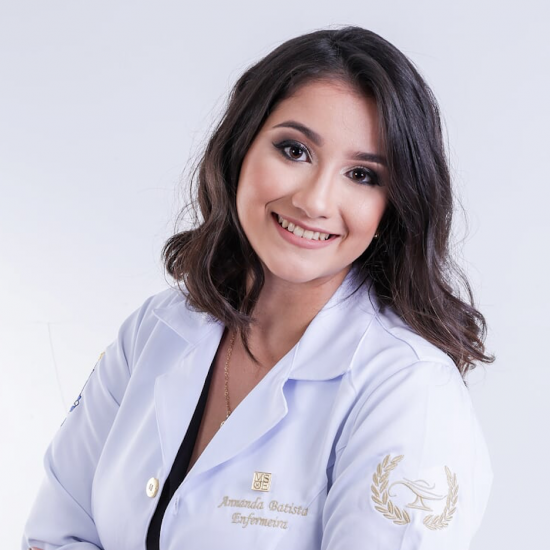 This internship changed my human view about social construction, racism, patriarchy, and institutions, and how they perpetuate violence against women.

|
Annanda Batista
This internship changed my human view about social construction, racism, patriarchy, and institutions, and how they perpetuate violence against women. Also, I could better understand how capitalism and white supremacy affect violence against Latinas in the U.S., and how women survivors of violence can use many forms, tools, ways, and methodologies of healing. This opportunity was more than an academic experience. It was a life concept deconstruction. I understood that gender-based violence in communities of color should be given more attention to solve, prevent, and heal these women because they do not share the same class or race backgrounds of white women–they experience violence differently. Finally, I understood how vital intersectionality is to help us as scientists fully understand power systems and see the full picture of intersecting discrimination types to understand and effectively address the complexity of gender-based violence.
—
Annanda Batista is a nurse who graduated from the Federal University of Paraiba, Brazil. Currently, she is a Ph.D. student at UIC's College of Nursing and a Doctoral Fellow sponsored by the Graduate College University Fellowship. Her background experience includes maternal-infant health promotion and self-management support for youth chronic health conditions. Annanda's internship project focused on developing a resource guide for U.S. women of color to help promote the process of healing from gender-based violence.