Oct
25
2022
The Breathing Room: Trick or Sheets
The Breathing Room
October 25, 2022
1:30 PM - 2:30 PM
Address
1200 W. Harrison St., Suite 1700, Chicago, IL 60607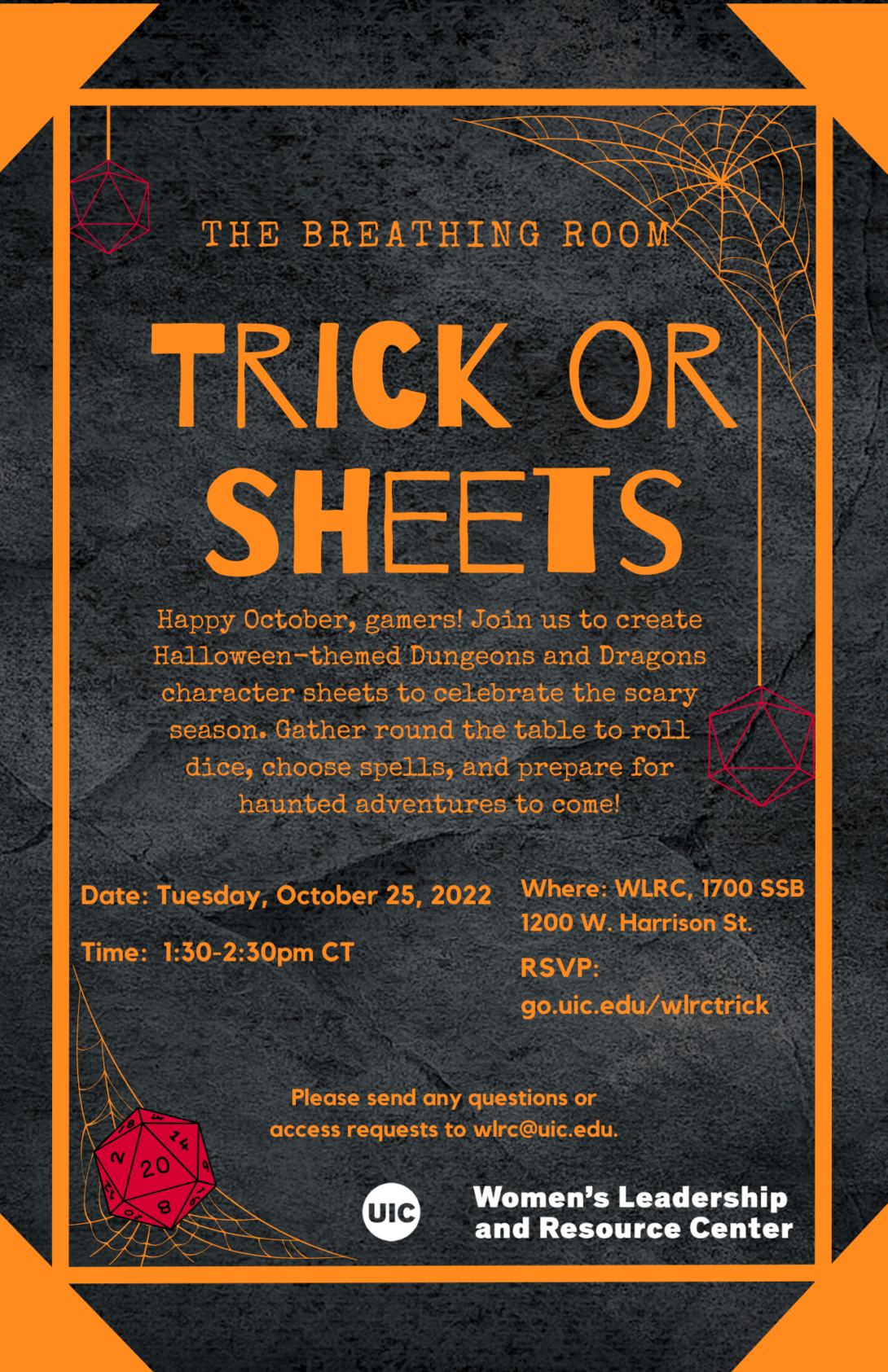 Happy October, gamers! Join us to create Halloween-themed Dungeons and Dragons character sheets to celebrate the scary season. Gather round the table to roll dice, choose spells, and prepare for haunted adventures to come!
Safety and Accessibility:
Masks are required.
Building and suite accessibility info is available on our website.
Please contact us with any questions or access requests: wlrc@uic.edu or (312) 413-1025.
About the program:
The Breathing Room is a casual, conversational space to unwind, heal, and find community. The series began in spring 2020 as a way to maintain connections with fellow campus community members as we sheltered in place and continues as one of WLRC's ongoing wellness initiatives. Open to everyone at UIC!
Register
Date updated
Oct 17, 2022