Welcome to the Women's Leadership and Resource Center!
We provide educational programs that affirm the diverse needs of woman-identified people on campus. We work to promote gender equity by raising awareness of women's and gender issues, developing women's leadership, celebrating women's accomplishments and contributions, and encouraging self-care and spiritual well-being.
WLRC houses the Campus Advocacy Network (CAN) program, through which we offer resources–crisis support, advocacy, education, training–to address interpersonal violence (sexual harassment/violence, stalking, domestic violence) in individual, community, and institutional context.
WLRC provides a welcoming, safe, and inclusive space for people of all genders that encourages dialogue and diversity. Come study, relax, and chat with us.
Staying Connected: Updates about COVID-19 and WLRC/CAN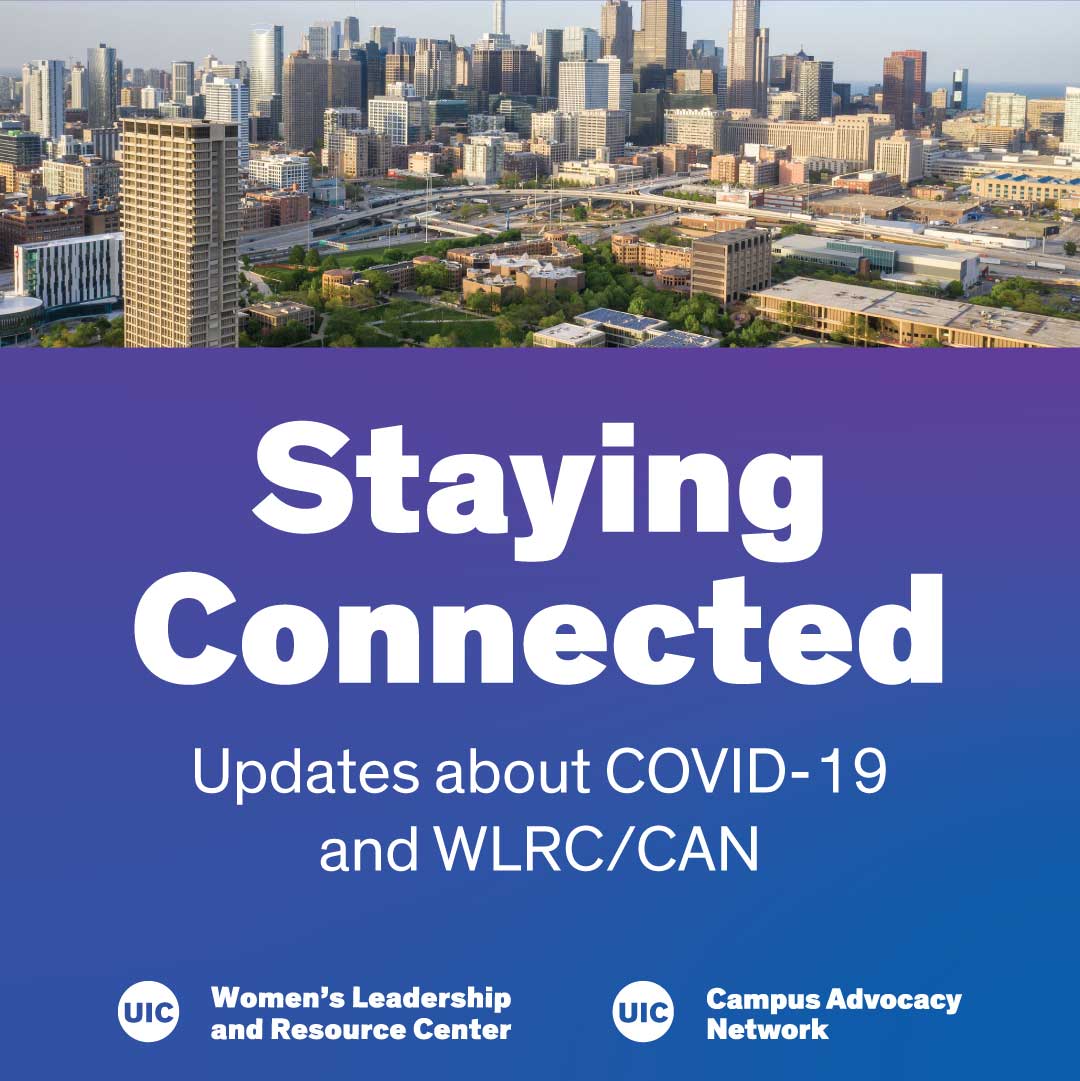 May 11, 2020 Update:
WLRC (and all the Centers for Cultural Understanding and Social Change) will continue to be physically closed for at least the first part of the summer. Our programming will be moved to virtual spaces.
Staff are working remotely and can be reached at wlrc@uic.edu. We will continue to stay connected with you through social media and email.
The Campus Advocacy Network will continue to serve UIC students, faculty, and staff through virtual appointments.
To schedule a meeting with our confidential advocate or request more information, please email can-appointment@uic.edu or kmaginot@uic.edu. You can also call (312) 413-8206 and leave a voicemail.