Phoenix Rising Collective
Phoenix Rising Collective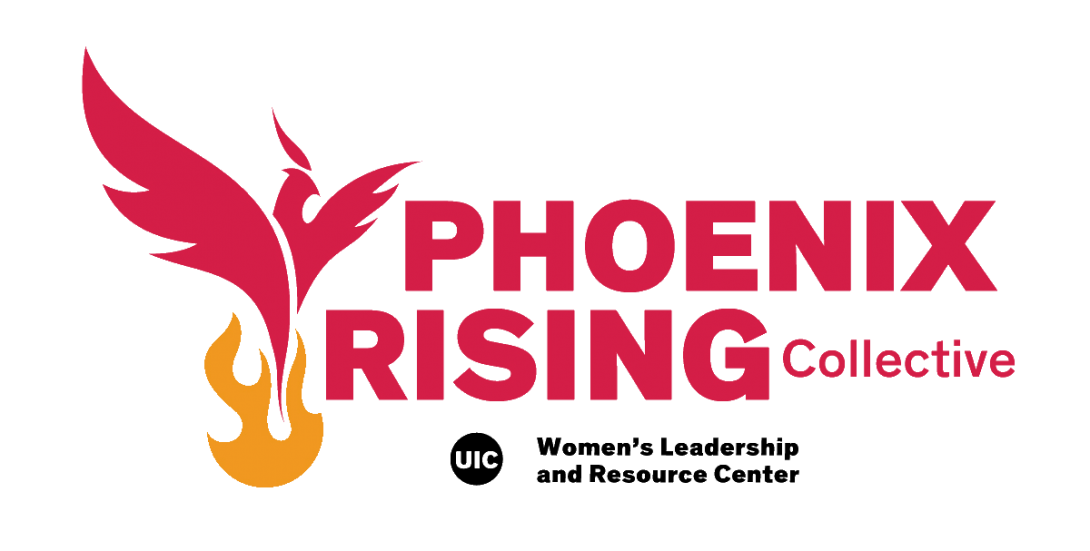 The Phoenix Rising Collective is a network of UIC student organizations that are led by women students and/or committed to gender equity in their respective fields or disciplines.
Through the collective, student leaders learn about feminist and anti-oppressive approaches to leadership development and activism to build stronger organizations that support their organization members' academic and professional journeys.
Why "Phoenix Rising"?
The phoenix symbolizes strength, renewal, and resilience, and is typically depicted rising from ashes or flames, which is UIC's team name.
Goals
Leadership Enhance your leadership skills through a feminist lens

Community Learn and build community with other student and campus leaders
Goals 2
Collaboration Create opportunities for collaboration across campus

Justice Deepen your and your organization's commitments to social justice
WLRC can also support you by
Helping you and your organization plan programs and learning opportunities
Providing opportunities to co-sponsor WLRC events
Providing meeting/event space at WLRC (when we are back on campus)
Promoting your organization and its activities on our website and social media
To become a member of the Phoenix Rising Collective, student organizations must
Submit an application indicating a commitment to participate for the 2021-2022 academic year.
Identify a representative to participate in Collective meetings, keep up with group communication, and serve as a liaison between the organization and the Collective. Fall 2021 meetings will be held

Thursday, September 30, 3-5pm CT
Thursday, October 21, 3-5pm CT
Thursday, November 18, 3-5pm CT.

Contribute to collaborative programs or campaigns, as determined by the Collective.
Promote WLRC's and Collective member organizations' events and opportunities.
Want to learn more or get involved?
Send your questions to Ramona Gupta, Associate Director, at ramonag@uic.edu.