Apr
18
2019
Art and Healing with R.C. Riley
April 18, 2019
6:00 PM - 8:00 PM
Location
WLRC, 1101 W. Taylor St., Suite 3190
Address
Chicago, IL 60607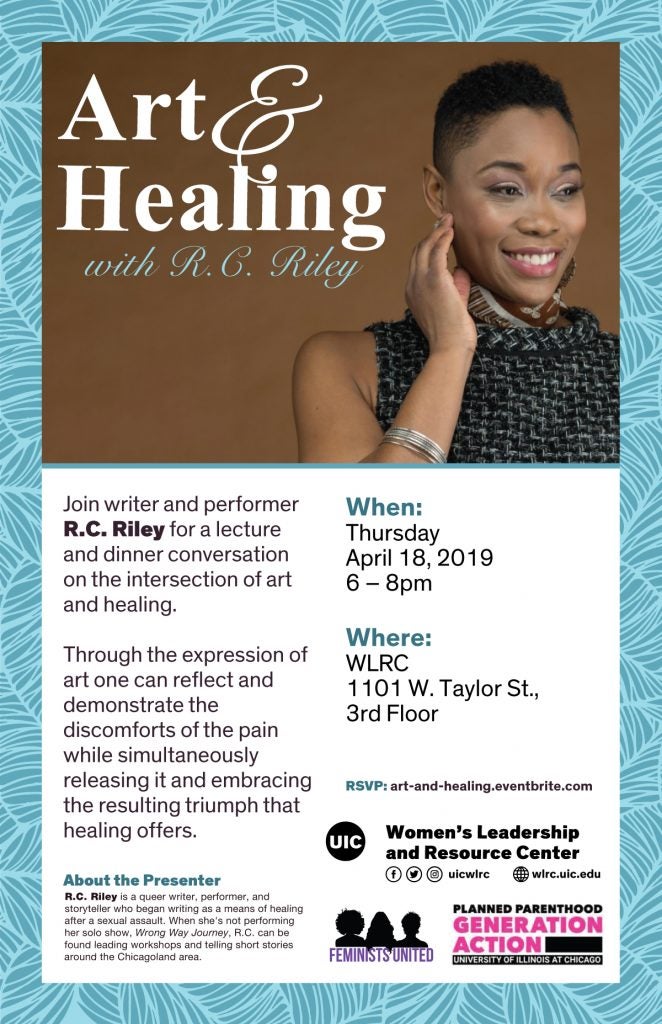 Join writer and performer R.C. Riley for a lecture and dinner conversation on the intersection of art and healing.
Through the expression of art one can reflect and demonstrate the discomforts of the pain while simultaneously releasing it and embracing the resulting triumph that healing offers.
About the Presenter
R.C. Riley is a queer writer, performer, and storyteller who began writing as a means of healing after a sexual assault. When she's not performing her solo show, Wrong Way Journey, R.C. can be found leading workshops and telling short stories around the Chicagoland area.