Mar
10
2023
Artist-Activists Reimagining Justice: Ashley Dequilla and Sarah Whyte
Women's History Month
March 10, 2023
11:30 AM - 1:00 PM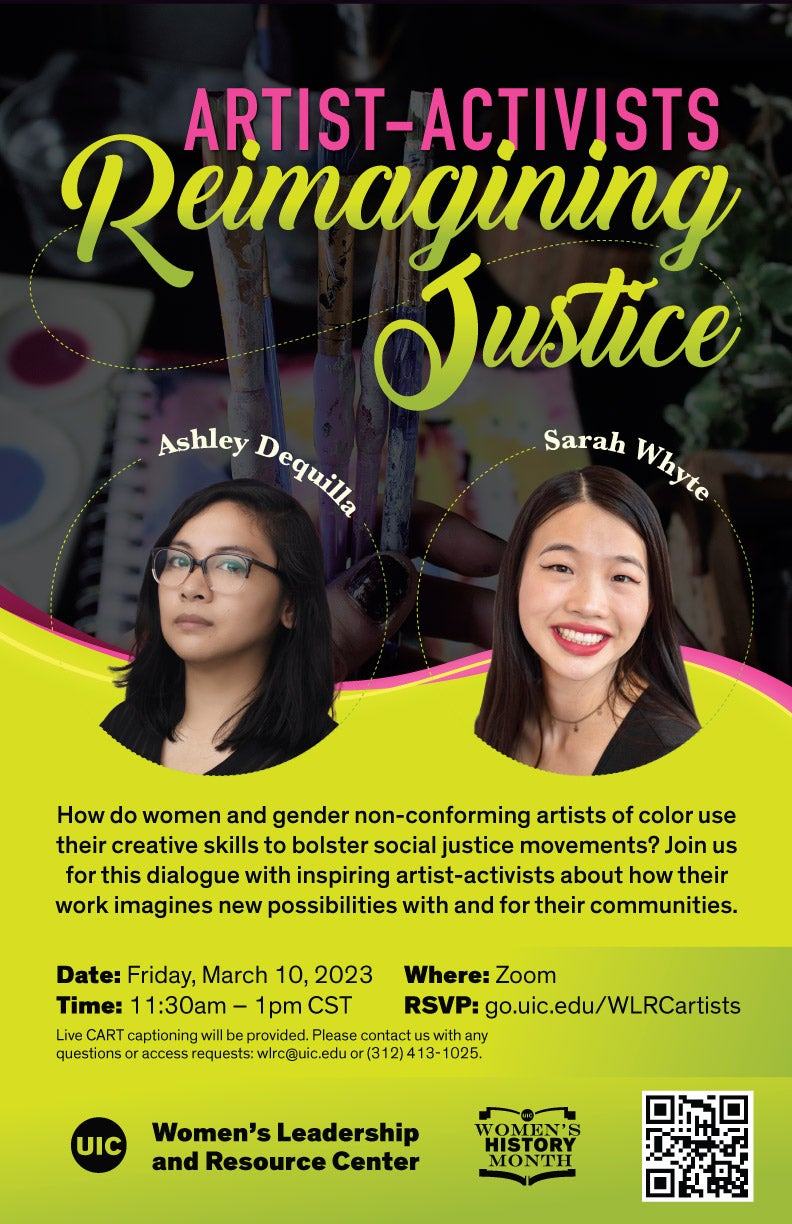 How do women and gender non-conforming artists who are Black, Indigenous, and people of color decide to use their creative skills to bolster social justice movements? How does their work engage racial and economic justice to imagine new possibilities with and for their local communities and beyond? How do they bring this work into the academy and vice-versa?
During Women's History Month, the UIC Women's Leadership and Resource Center is hosting dialogues with artists, activists, and educators to explore these questions and inspire new ways to work collectively toward a better world.
Join us for a conversation with artists and UIC MFA students Ashley Dequilla and Sarah Whyte about how their work brings visibility to Asian American and transnational adoptee experiences and justice movements.
CART live captioning will be provided. If you have any questions or access requests, please contact us at wlrc@uic.edu or (312) 413-1025.
Hosted as part of WLRC's celebration of Women's History Month.
Register
Speakers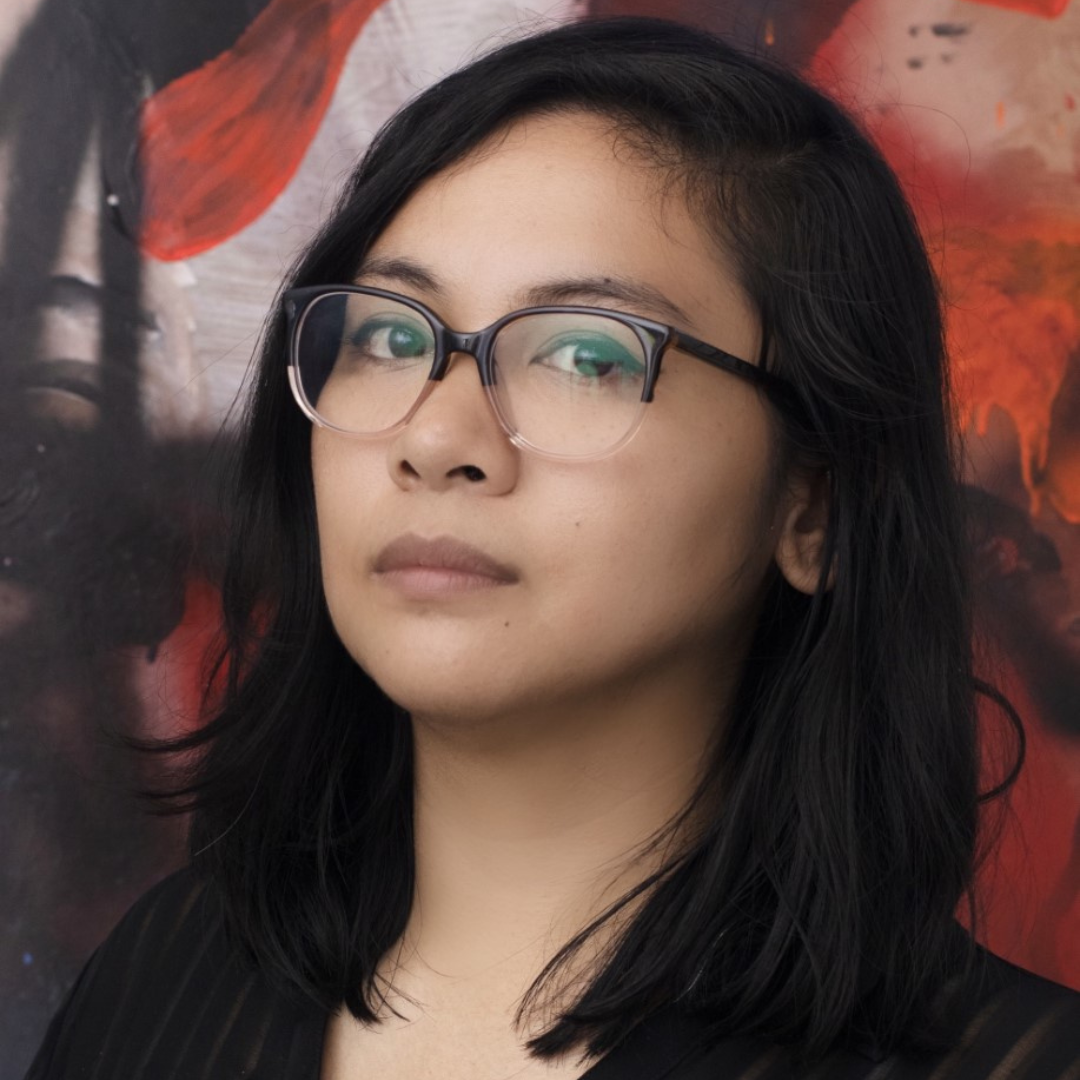 Ashley Dequilla
|
Artist-Filmmaker and MFA Student
|
University of Illinois Chicago
Ashley Dequilla is an artist-filmmaker born to Filipino immigrants who uses painting, performance, moving image, installation, and ritual in her practice. Ashley graduated from the College of William and Mary with a BFA in Studio Art and Art History and holds a post-Baccalaureate certificate in Fine Arts from the Maryland Institute College of Art. She is the two-time recipient of the UIC Award for Graduate Research and the current Artist-in-Residence of the Global Asian Studies department. She also works as a community organizer in the realm of Philippine cultural production and gender violence survivor advocacy.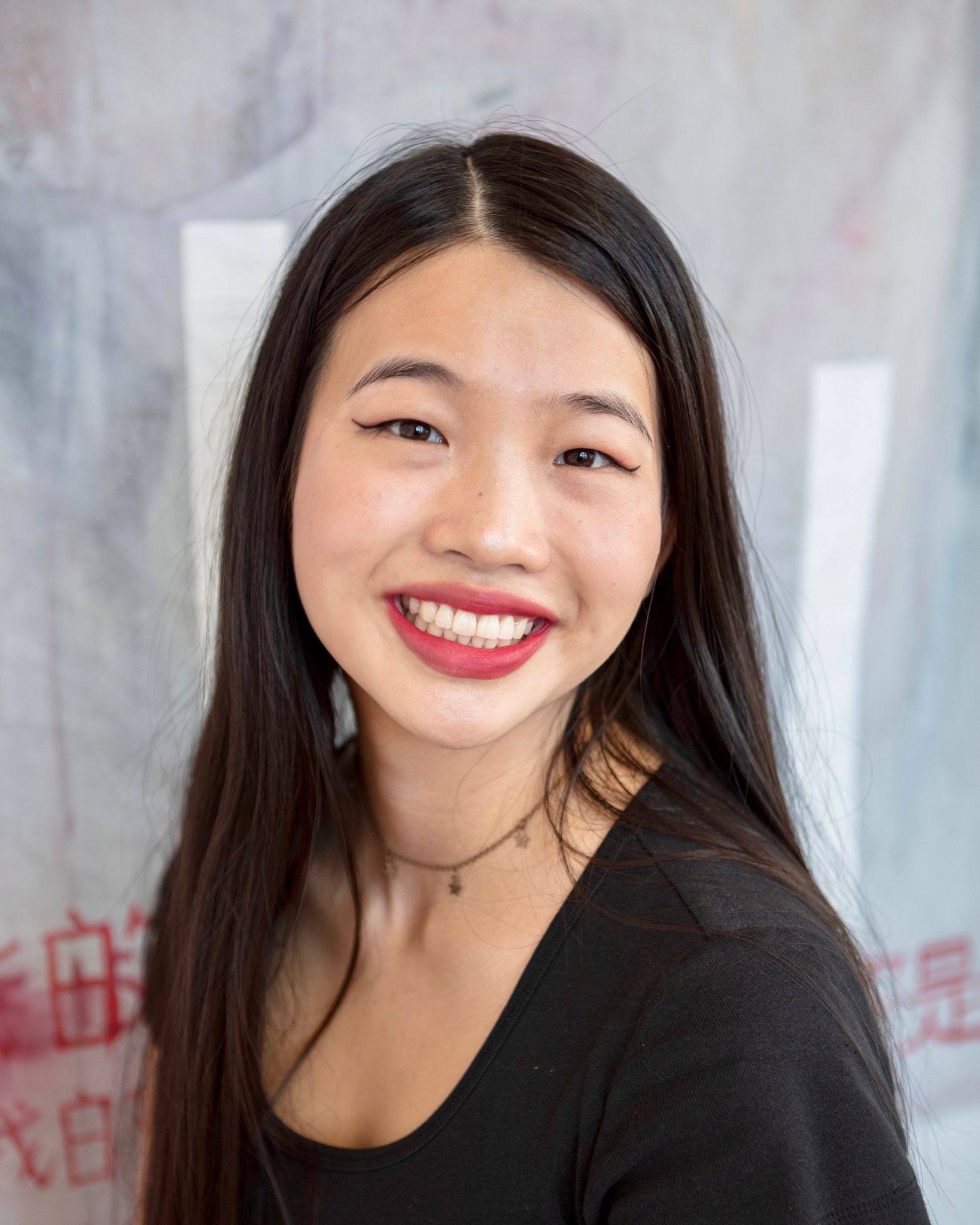 Sarah Whyte
|
Artist and MFA Student
|
University of Illinois Chicago
Sarah Whyte is an interdisciplinary artist who mostly works in fiber and painting. Her work questions her complex identity as a Chinese American, woman adoptee who grew up in a white family. Through her experience with both transracial and transnational adoption, she examines the hierarchy of race, gender, and culture within her artwork. Sarah was born in China and lived in an orphanage until she was 21 months of age. She was then adopted and brought to the United States where she grew up in Virginia and Texas before moving to Chicago for school. Sarah holds a BFA in Studio Art from the School of the Art Institute of Chicago (SAIC) and is currently working on her MFA at the University of Illinois Chicago (UIC) and is expected to graduate in 2024. As a working artist, Sarah has presented in various venues such as Weinberg Newton Gallery, Hyde Park Art Center, and Evanston Art Center.