Feb
25
2022
The Breathing Room: Girl Interrupted
February 25, 2022
2:00 PM - 3:00 PM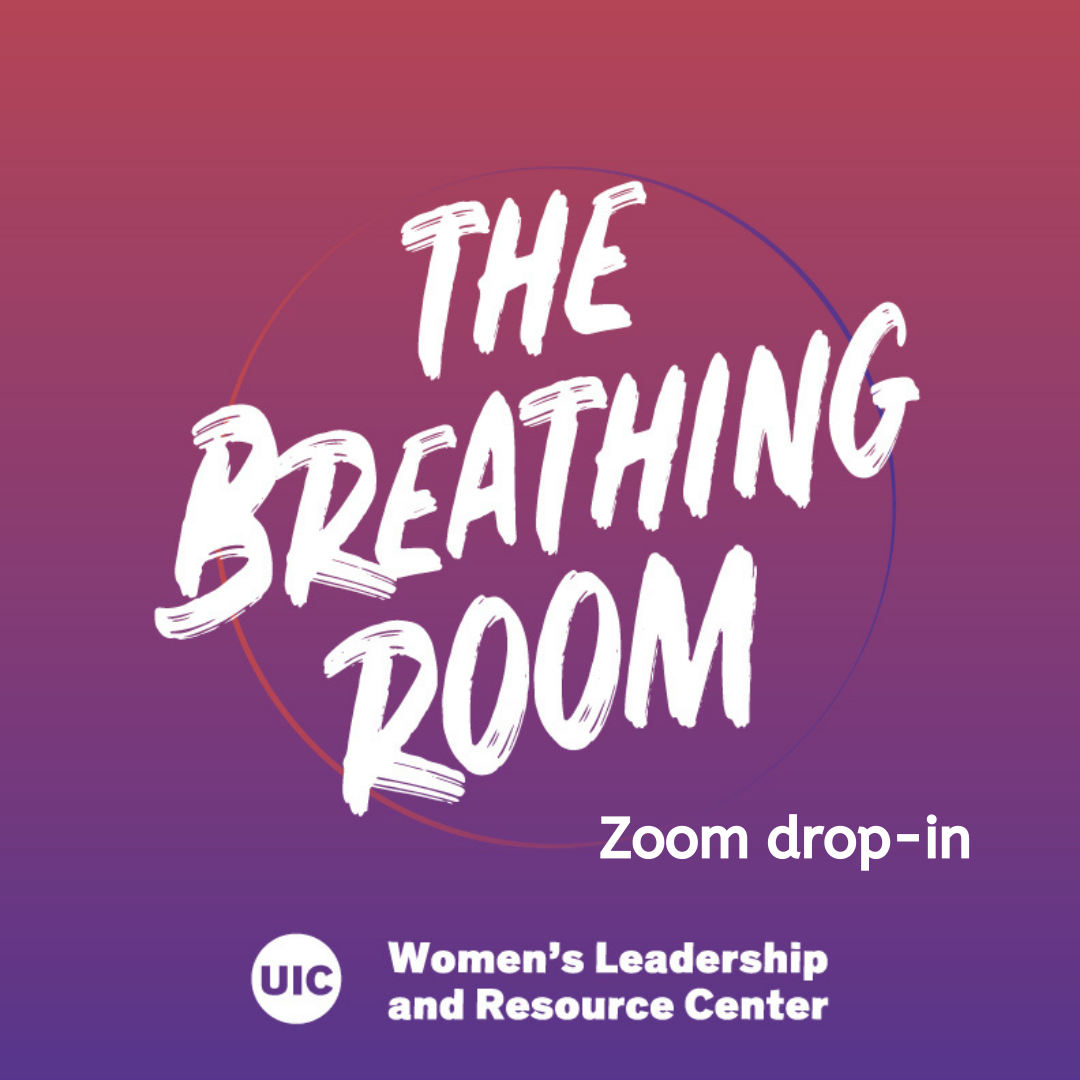 Join us in the Breathing Room, a place to unwind, heal, and find community. These casual Zoom drop-in sessions are open to everyone at UIC. We'll start with the topic at hand and see where the conversation takes us!
February 25: Girl Interrupted
It's a tale as old as time: girl is speaking, boy interrupts. Whether it be our brothers, fathers, friends, boyfriends, or classmates, it has been normalized to interrupt women when they speak. Well, the time has come to shift this narrative from "Girl Interrupted" to "I'm Speaking." Join us as we vent about situations where we've been interrupted and stay to get a few tips to shift the conversation back to your topic. From calling someone out Kamala-Harris-style to intervening when someone interrupts somebody else, this session will aim to remind us how to take up the space we deserve.
We are hoping to provide CART live captioning. Please send any questions or access requests to wlrc@uic.edu.
Presented as part of the Wellness Center's Take Care of Our Flames initiative.
Register
Date updated
Feb 21, 2022