Oct
26
2021
30th Anniversary Keynote Lecture with Dr. Jennifer Freyd
October 26, 2021
12:30 PM - 2:00 PM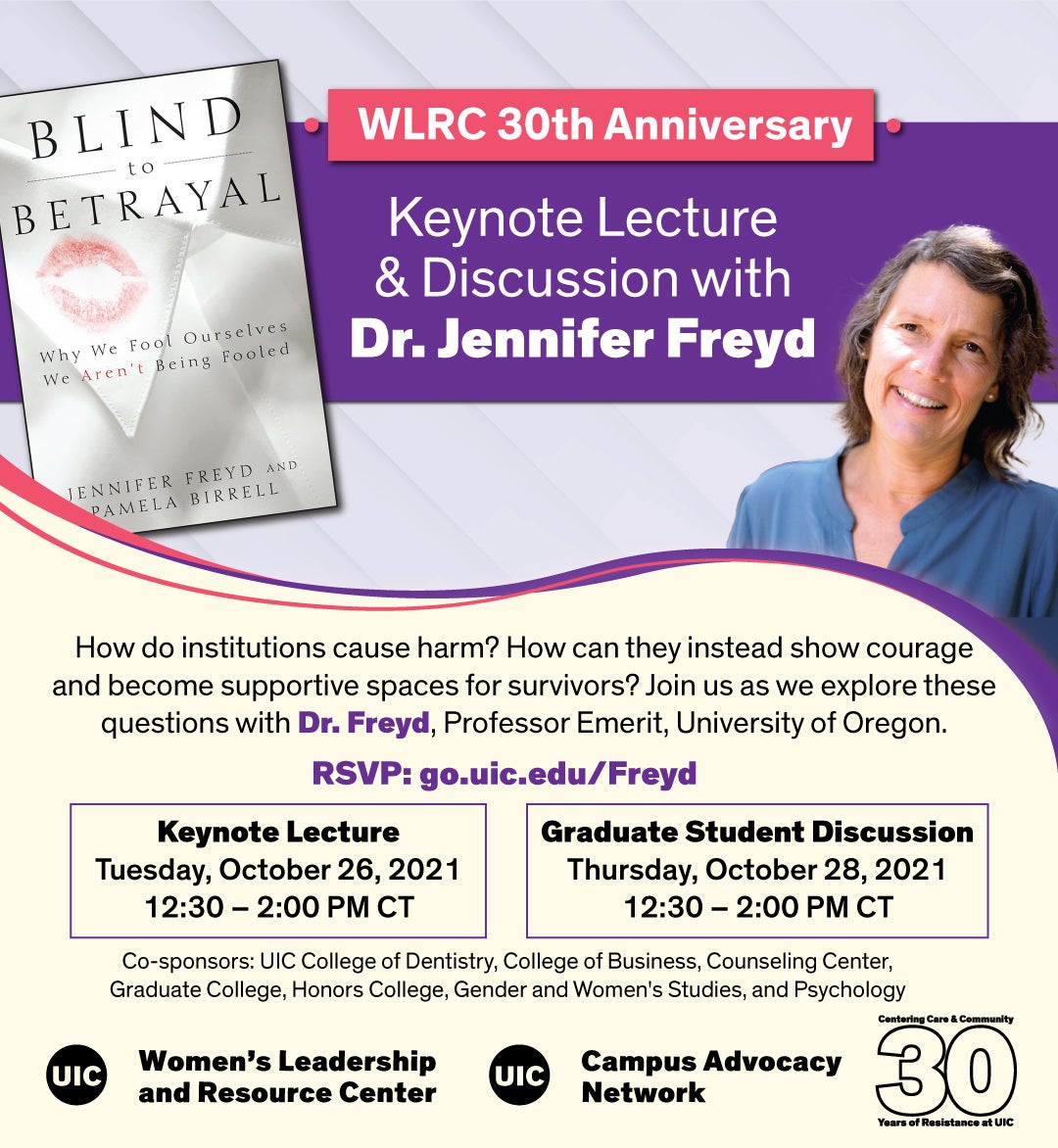 Join the UIC Women's Leadership and Resource Center and Campus Advocacy Network for a virtual keynote lecture commemorating their 30th anniversary!
Dr. Jennifer Freyd will discuss how institutions cause harm to the people that depend on them and ways that they can instead support survivors and promote change, accountability, and equity.
To learn more about Dr. Freyd's work, we recommend "When Sexual Assault Victims Speak Out, Their Institutions Often Betray Them" (The Conversation, 2018), which outlines what institutional betrayal is, how it affects survivors, and 10 guiding principles for institutions that want to practice institutional courage and support survivors.
CART live captioning will be provided. Please send questions or additional accommodation requests to wlrc@uic.edu.
Co-sponsored by UIC Honors College, Gender and Women's Studies, Psychology, College of Business, Counseling Center, Graduate College, and College of Dentistry.
Register
Date updated
Oct 11, 2021
Speakers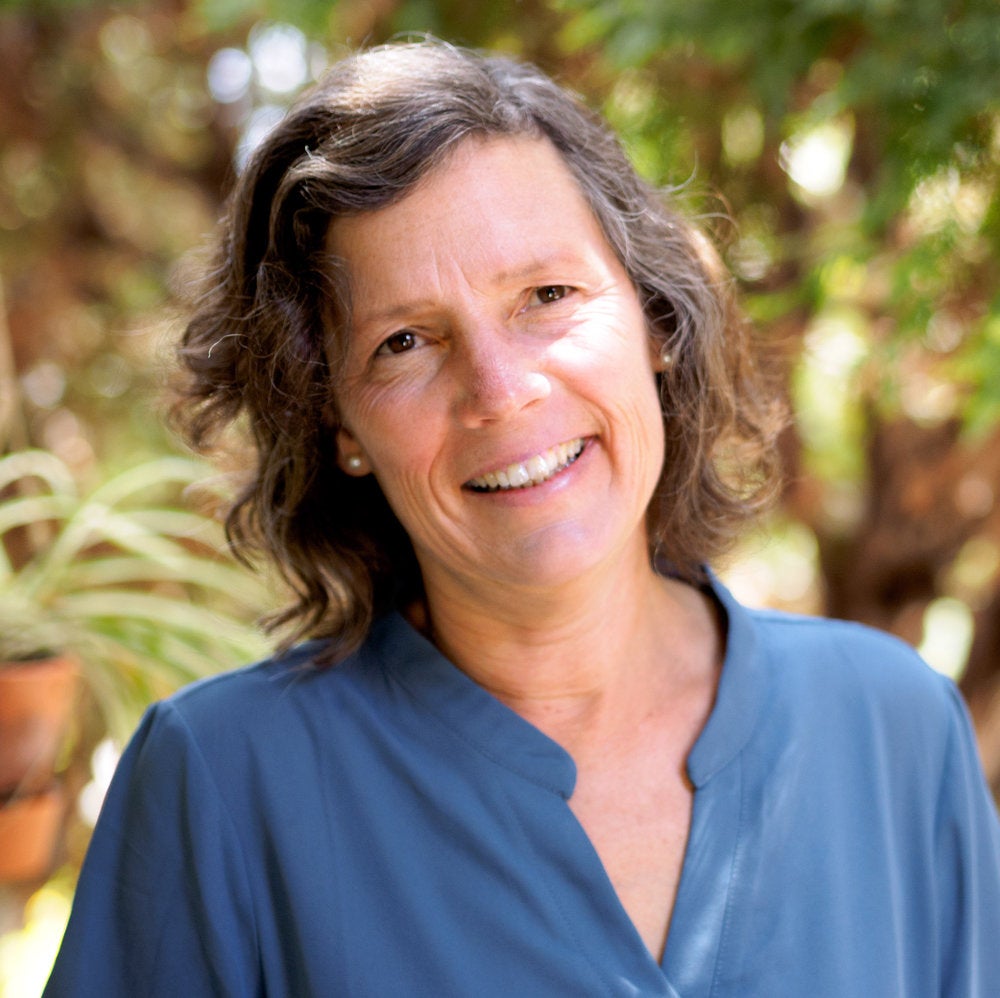 Jennifer J. Freyd, PhD, is a researcher, author, educator, and speaker. Freyd is the Founder and President of the Center for Institutional Courage, Professor Emerit of Psychology at the University of Oregon, and Adjunct Professor of Psychiatry and Behavioral Sciences in the School of Medicine, Faculty Fellow at the Clayman Institute for Gender Research, and Affiliated Faculty, Women's Leadership Lab, Stanford University. She is also a Member of the Advisory Committee, 2019-2023, for the Action Collaborative on Preventing Sexual Harassment in Higher Education, National Academies of Science, Engineering, and Medicine. Freyd was in 1989-90 and again in 2018-19 a Fellow at the Center for Advanced Study in the Behavioral Sciences at Stanford University. Freyd currently serves as the Editor of The Journal of Trauma & Dissociation.