Nov
15
2022
The Breathing Room: My Period, My Culture.
The Breathing Room
November 15, 2022
1:00 PM - 2:30 PM
Address
1200 W. Harrison St., Suite 1700, Chicago, IL 60607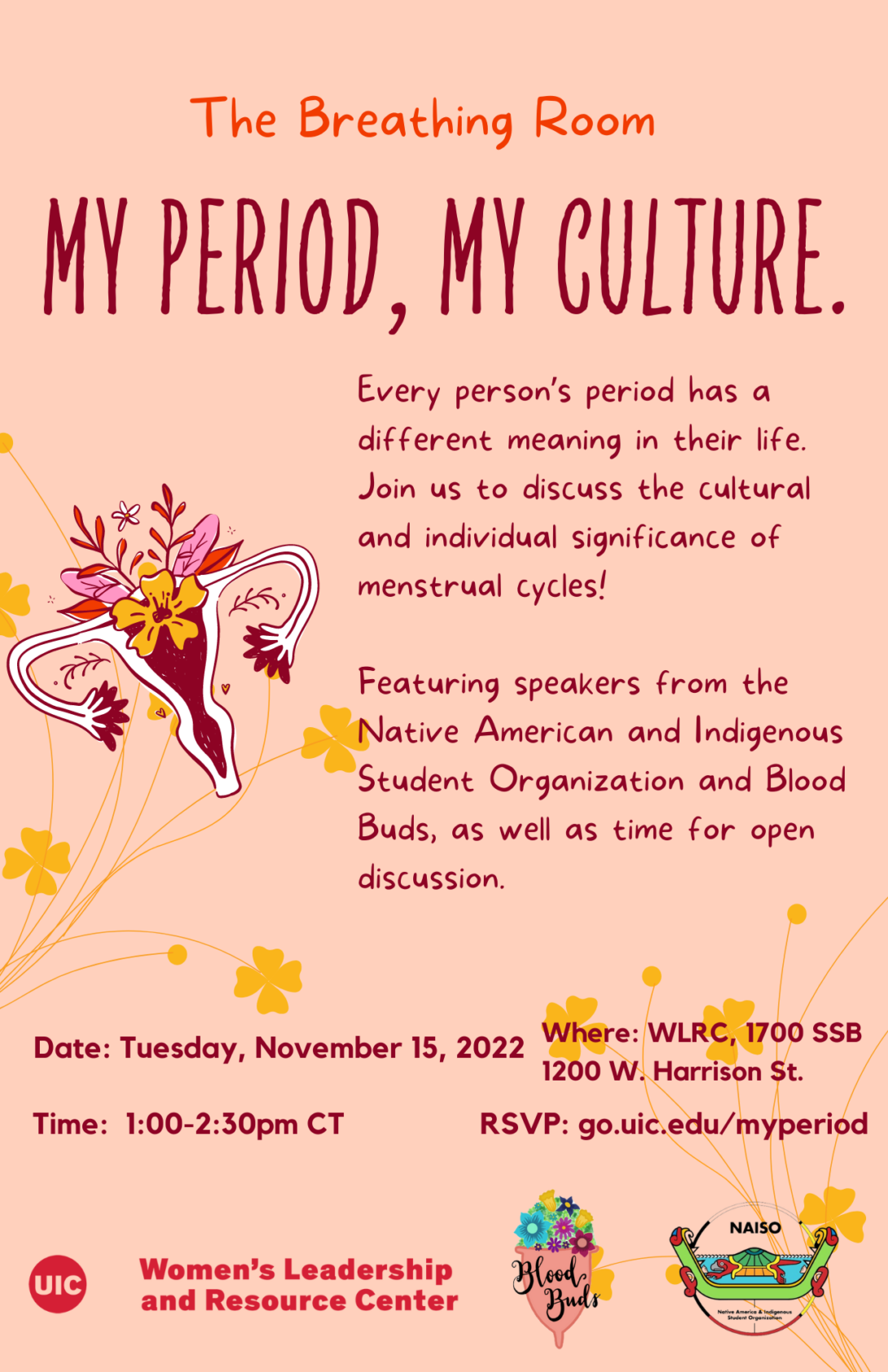 Every person's period has a different meaning in their life. Join us for an open discussion about the cultural and individual significance of menstrual cycles!
Featured speakers/facilitators:
Erica Bhatti, UIC Native American and Indigenous Student Organization
Abigail Suleman, UIC Blood Buds
Noella Bonsol, UIC Women's Leadership and Resource Center
Food, Safety, and Accessibility:
Masks are required.
Snacks will be available for takeaway. Attendees may not eat inside the event space.
Building and suite accessibility info is available on our website.
Please contact us with any questions or access requests: wlrc@uic.edu or (312) 413-1025.
Co-hosted by the UIC Native American and Indigenous Students Organization and UIC Blood Buds.
About the program:
The Breathing Room is a casual, conversational space to unwind, heal, and find community. The series began in spring 2020 as a way to maintain connections with fellow campus community members as we sheltered in place and continues as one of WLRC's ongoing wellness initiatives. Open to everyone at UIC!
Register