Jan
20
2022
Spring Open House
January 20, 2022
12:00 PM - 1:00 PM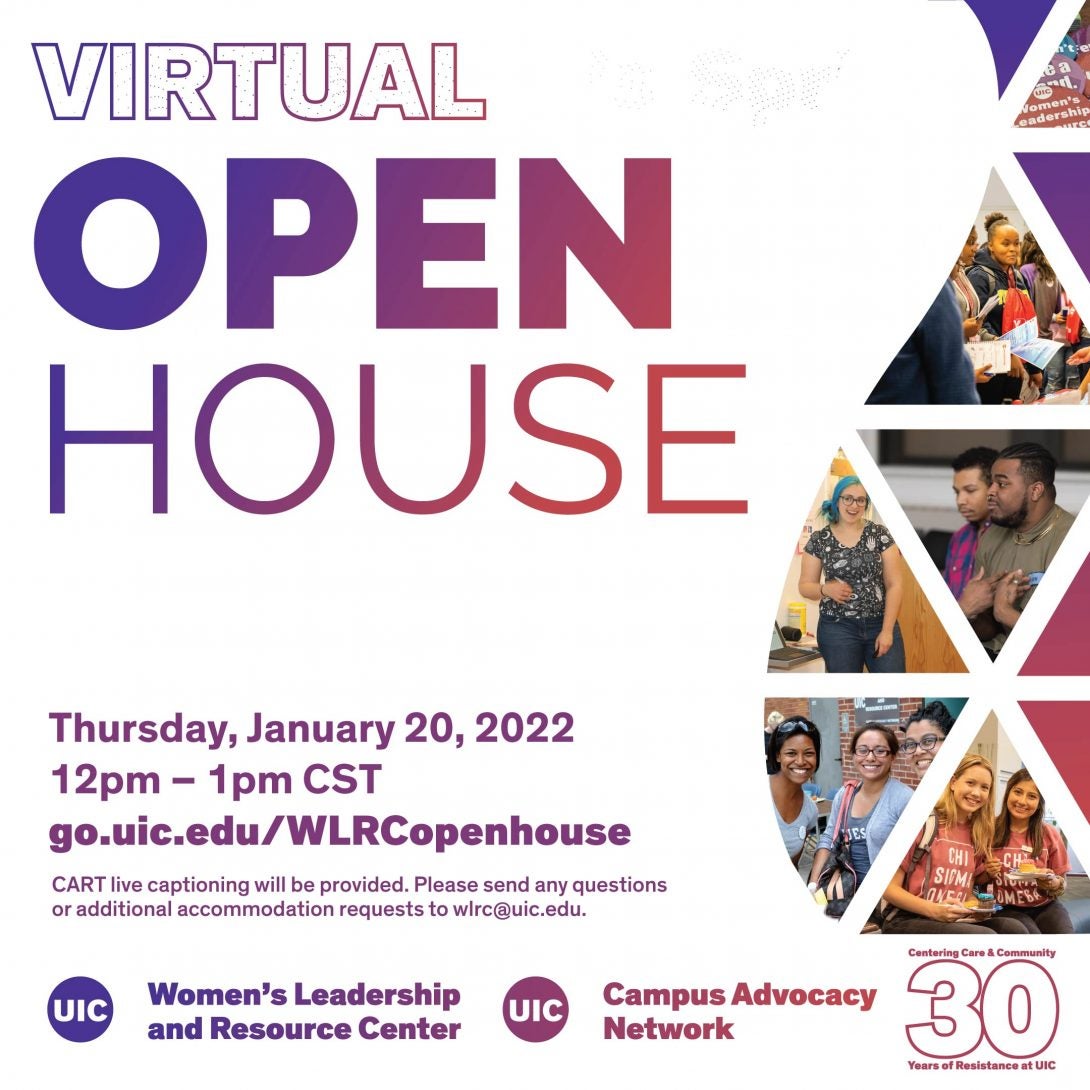 Join the Women's Leadership and Resource Center and Campus Advocacy Network for our Spring Open House! Learn more about our upcoming programs and opportunities and talk about how we're feeling as the spring semester begins.
All students, staff, and faculty of all gender identities are invited. We look forward to getting to know you and enriching your time at UIC!
CART live captioning will be provided. Please send any questions or access requests to wlrc@uic.edu.
Register
Date updated
Jan 18, 2022