Oct
12
2022
Stigma, Stereotypes, & Stories of Domestic Violence in Black Communities
Let's Talk about Hangouts & Hookups
October 12, 2022
12:00 PM - 1:00 PM
Location
African American Cultural Center, 209 Addams Hall
Address
830 S. Halsted St., Chicago, IL 60607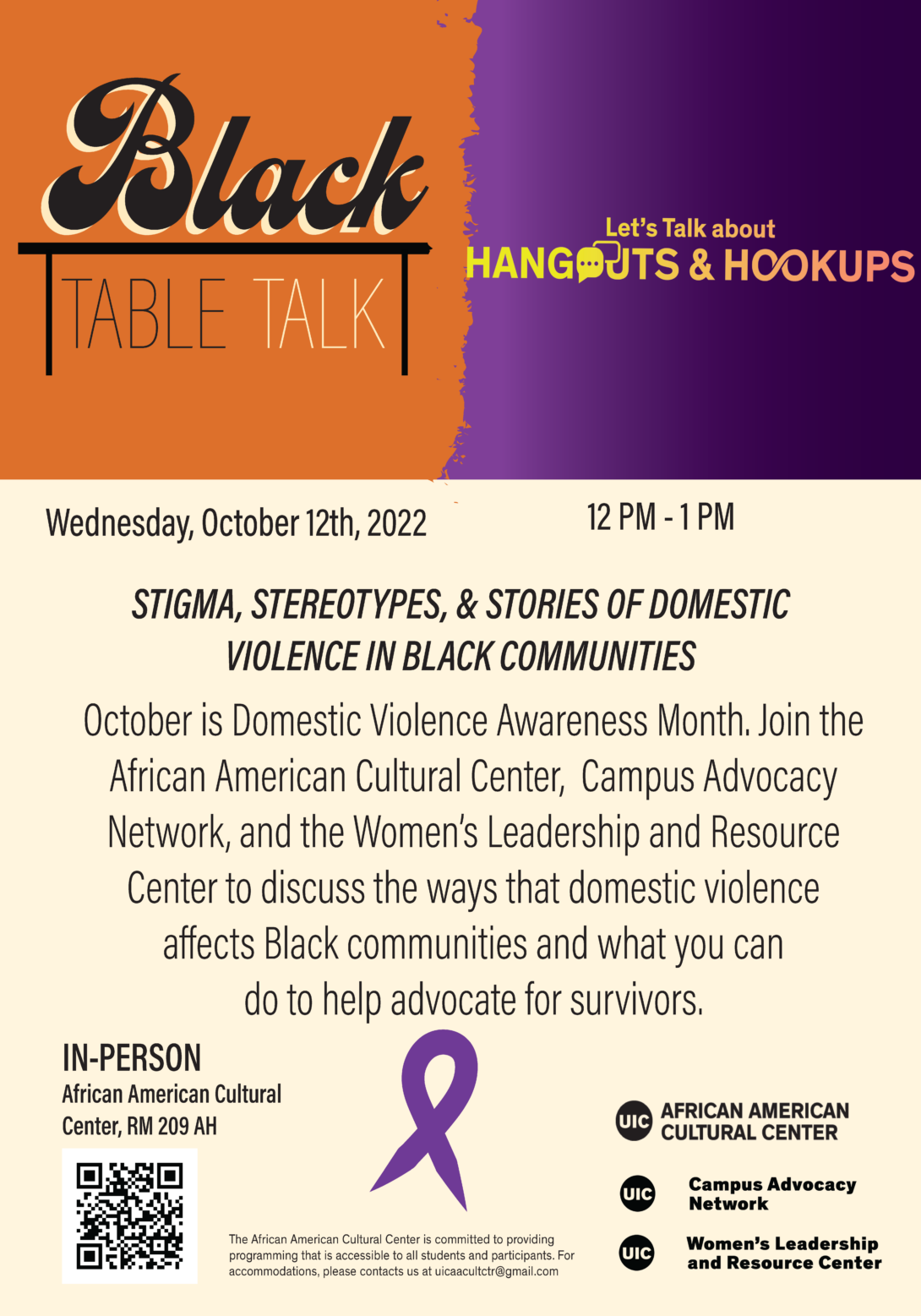 October is Domestic Violence Awareness Month. Join the African American Cultural Center and WLRC's Campus Advocacy Network to discuss how domestic violence affects Black communities and what you can do to help advocate for survivors.
Accessibility info:
 The space is accessible by wheelchair.
If you have any access questions or requests, please contact AACC at uicaacc@uic.edu.
Register