Mar
30
2023
Student x Parent: Policy & Action
Student x Parent
March 30, 2023
12:30 PM - 1:30 PM
Address
1200 W. Harrison St., Suite 1700, Chicago, IL 60607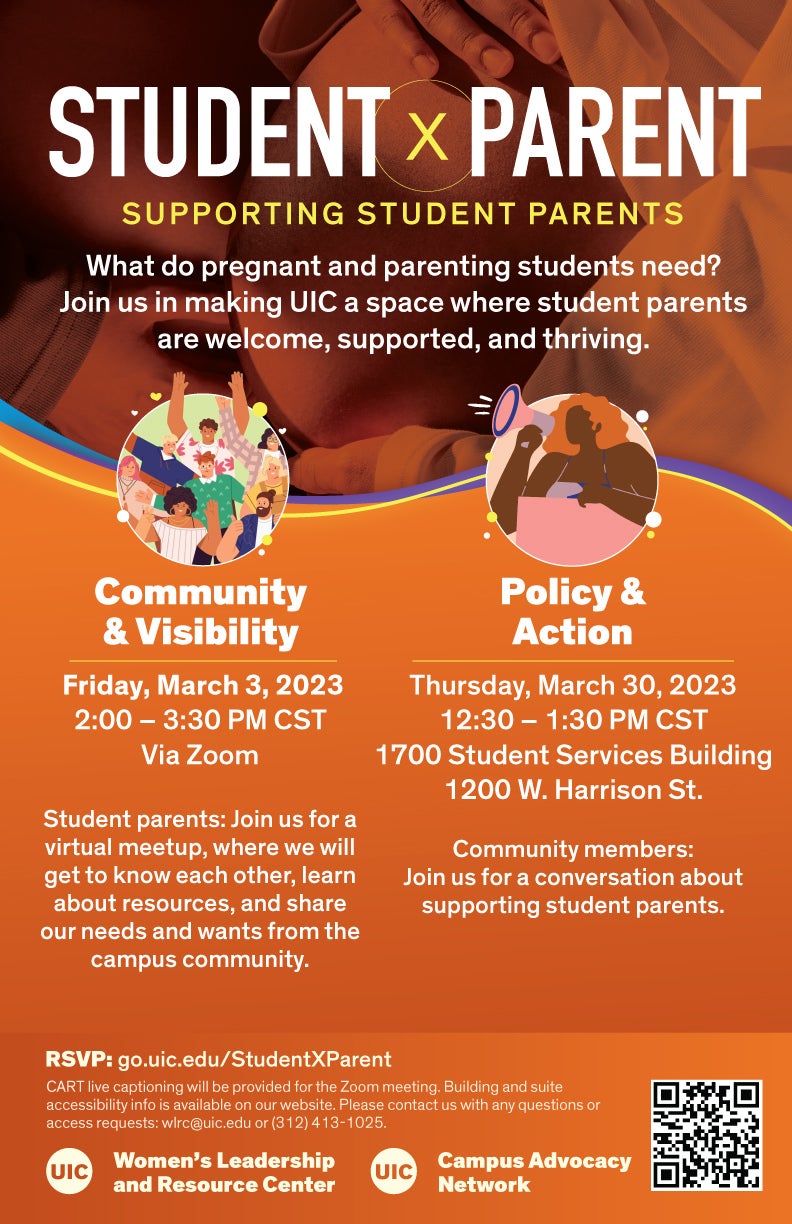 What do pregnant and parenting students need? Pregnant and parenting students and advocates will share policy recommendations, followed by a discussion of ways that campus units can serve and advocate for them.
Pregnant and parenting students, staff, and faculty at UIC are welcome to attend.
Food, Safety, and Accessibility:
Masks are strongly recommended and appreciated to help prevent the spread of airborne respiratory illnesses and to allow us to be in solidarity with those who are immunocompromised.
Lunch will be available for takeaway at the end of the meeting.
Building and suite accessibility info is available on our website.
Please contact us with any questions or access requests at wlrc@uic.edu or (312) 413-1025.
Hosted as part of the Student x Parent initiative supporting pregnant and parenting students.
Co-sponsored by UIC Dean of Students, Wellness Center, Graduate Employees Organization, Graduate Student Council, Undergraduate Student Government, College of Medicine, College of Dentistry, Commuter Center, Counseling Center, College of Pharmacy, and Office of Access & Equity.
Register