Feb
23
2023
What is the Asian American Adoptee Diaspora?
Feminisms Lunch Lectures
February 23, 2023
12:00 PM - 1:00 PM
Address
1200 W. Harrison St., Suite 1700, Chicago, IL 60607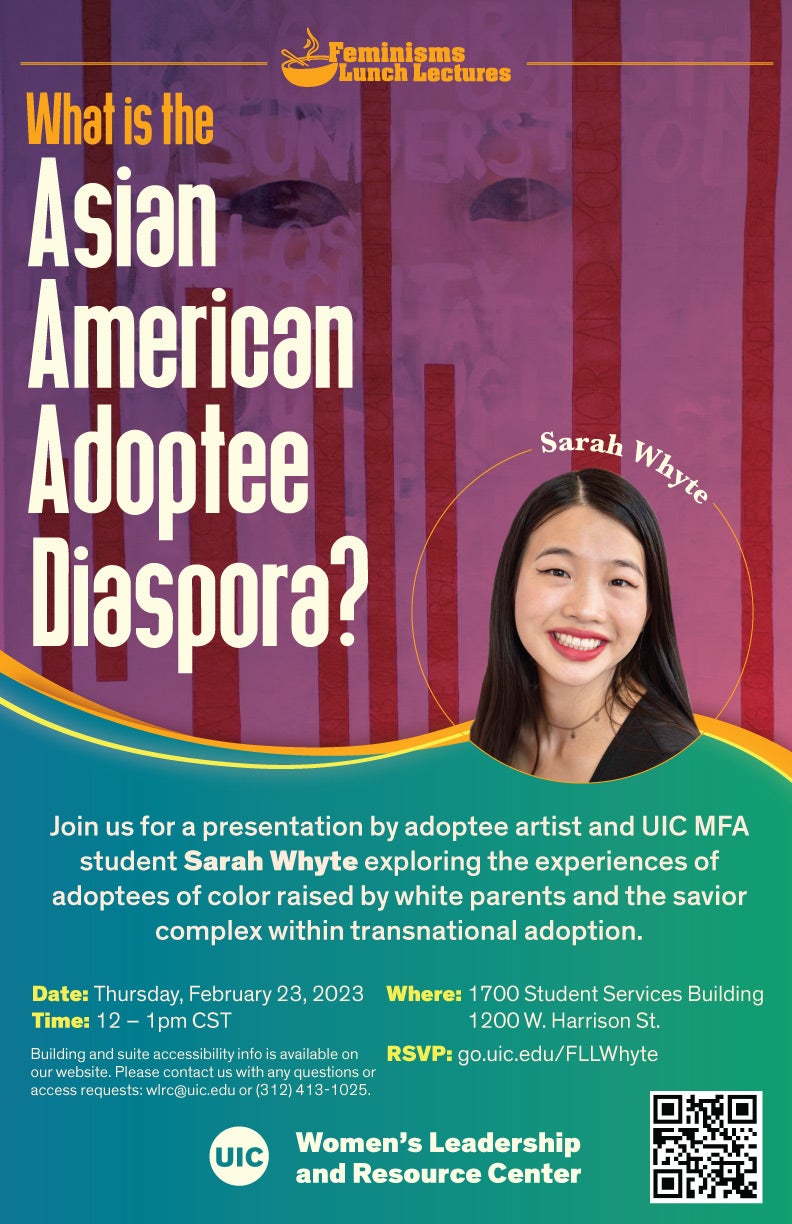 Join us for a talk by adoptee artist and UIC MFA student Sarah Whyte exploring the experiences of adoptees of color raised by white parents and the savior complex within transnational adoption.
In this talk, Whyte will explore her social political and conceptual-based practice, touching on her past series What Color Am I?, which talks about the complications of racial understanding as a person of color raised by white parents and being part of the Asian American adoptee diaspora. She will also share her ongoing series, No Space to Mourn, which is a combination of art and research that works on deconstructing the savior complex within transnational adoption. In this research Sarah specifically focuses on the United States' intercountry adoption from China and South Korea and how the savior ideology starts with history.
Food, Safety, and Accessibility:
Masks are strongly recommended and appreciated. Masks continue to help prevent the spread of airborne respiratory illnesses and allow us to be in solidarity with those who are immunocompromised.
Lunch will be available for takeaway at the end of the event.
Building and suite accessibility info is available on our website.
Please contact us with any questions or access requests: wlrc@uic.edu or (312) 413-1025.
Register
Date updated
Feb 22, 2023
Speakers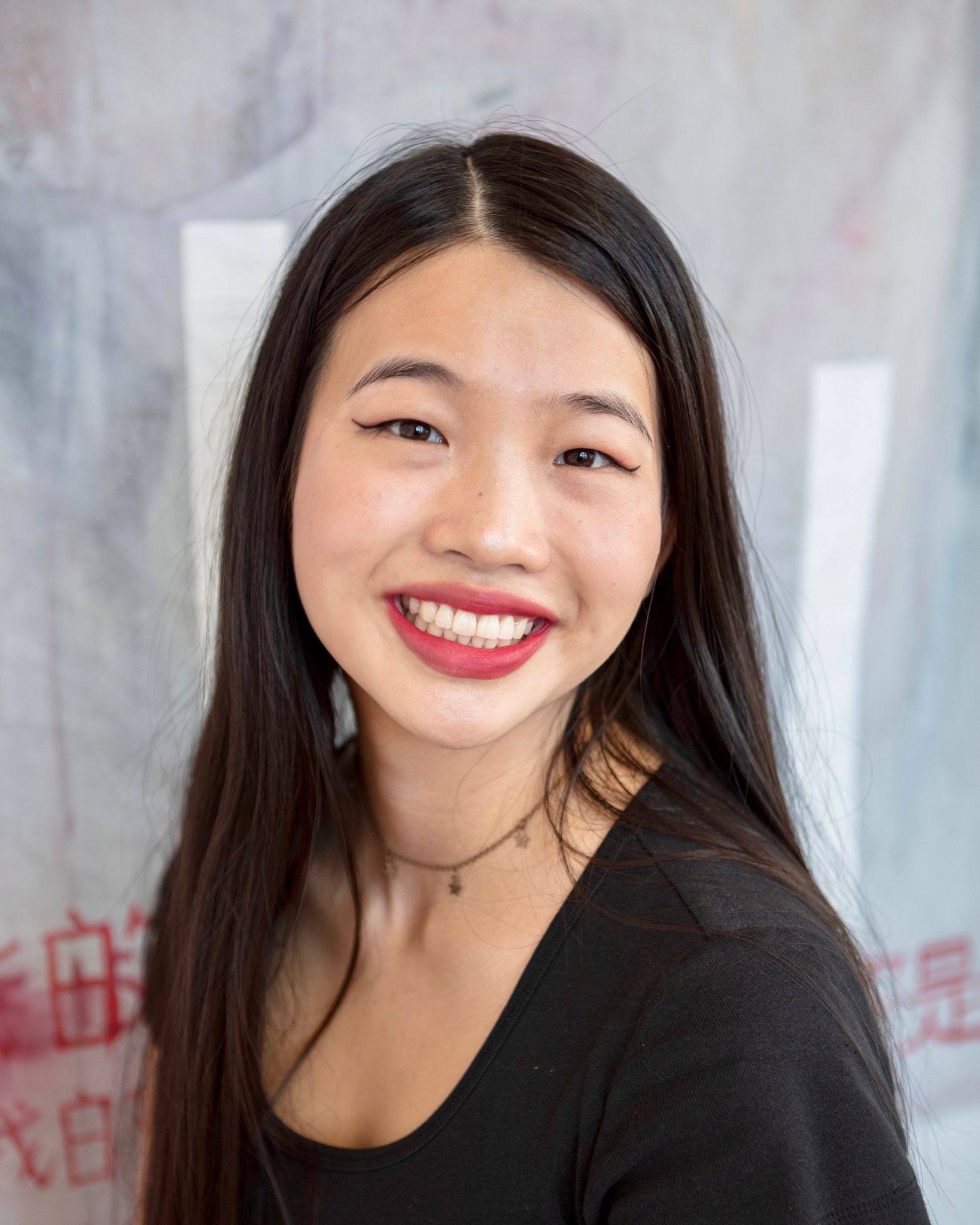 Sarah Whyte
|
Artist & MFA Student
|
University of Illinois Chicago
Sarah Whyte is an interdisciplinary artist who mostly works in fiber and painting. Her work questions her complex identity as a Chinese American, woman adoptee who grew up in a white family. Through her experience with both transracial and transnational adoption, she examines the hierarchy of race, gender, and culture within her artwork. Sarah was born in China and lived in an orphanage until she was 21 months of age. She was then adopted and brought to the United States where she grew up in Virginia and Texas before moving to Chicago for school. Sarah holds a BFA in Studio Art from the School of the Art Institute of Chicago (SAIC) and is currently working on her MFA at the University of Illinois Chicago (UIC) and is expected to graduate in 2024. As a working artist, Sarah has presented in various venues such as Weinberg Newton Gallery, Hyde Park Art Center, and Evanston Art Center.