Feb
27
2019
Whose Silence do we Protect: Sexual Violence and Accountability within Black Communities
Reimagining Masculinities
February 27, 2019
3:30 PM - 5:00 PM
Location
Pop Up JUST Art 1344 S. Halsted St.
Address
Chicago, IL 60608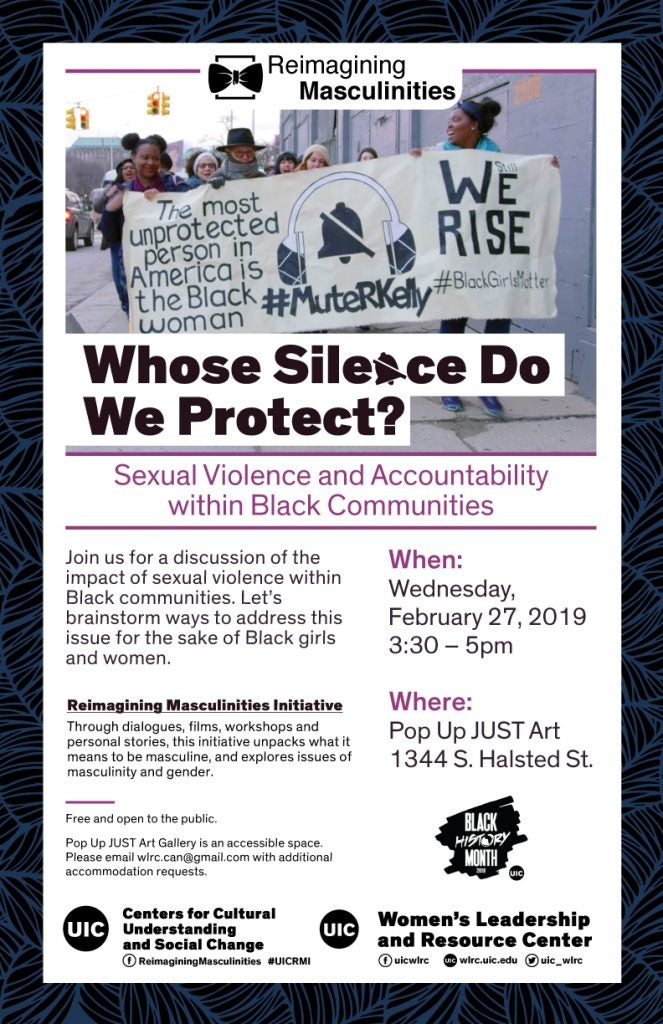 Join us for a discussion of the impact of sexual violence within Black communities. Let's brainstorm ways to address this issue for the sake of Black girls and women.
Reimagining Masculinities Initiative
Through dialogues, films, workshops and personal stories, this initiative unpacks what it means to be masculine, and explores issues of masculinity and gender.
Date updated
Jul 26, 2019