New Address & Fall Updates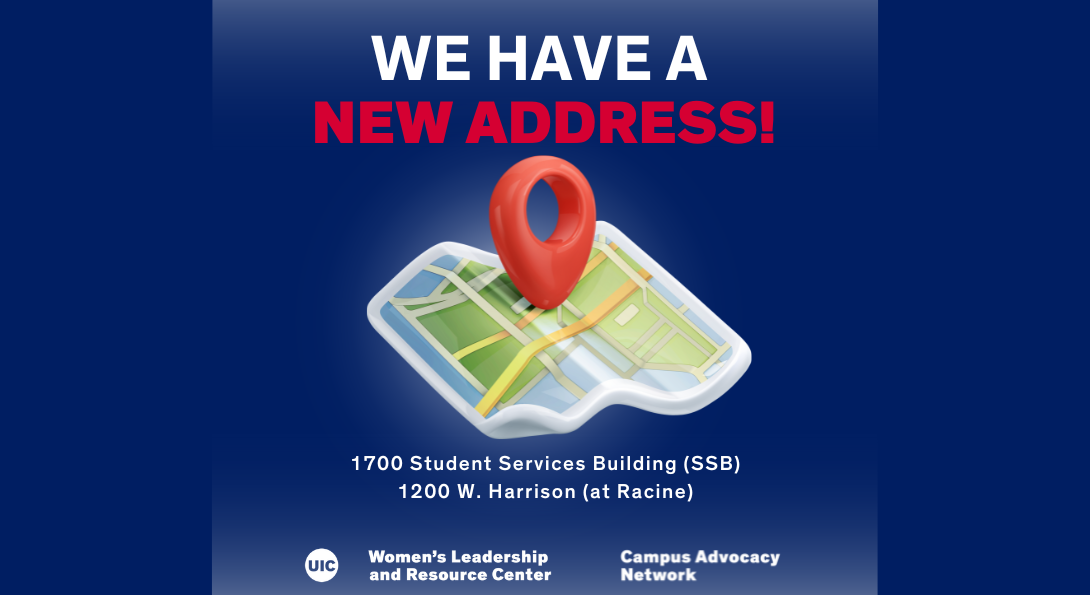 We've moved! Please visit us at our new address: 1700 Student Services Building, 1200 W. Harrison.

This fall, the center will be open Monday through Friday, 10am - 4pm.
The campus has a mask and vaccination/booster mandate. Visitors must wear a mask covering their nose and mouth and sanitize their hands upon entrance to the space.
You can also engage with us in multiple other ways!
.
Modified on September 15, 2022