Welcome to Spring Semester!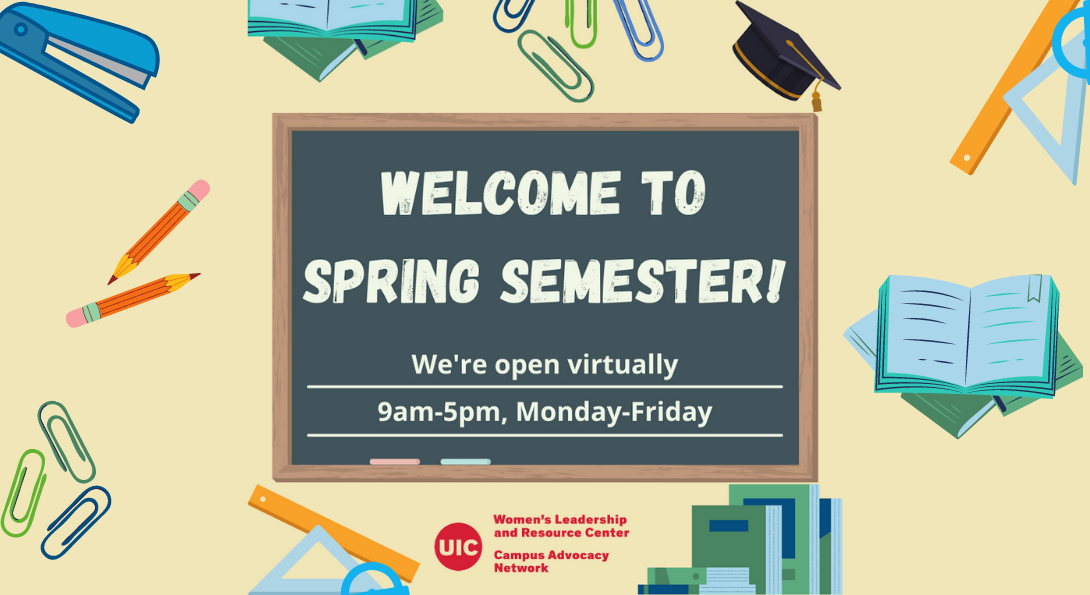 Welcome (back), UIC Flames!
The Women's Leadership and Resource Center and Campus Advocacy Network are open virtually, 9am-5pm Monday-Friday. We hope to be able to see you in person starting January 24.
Please join us for our Virtual Open House on Thursday, Jan. 20, 12-1pm!
Stay safe, get your booster shot, and good luck with your classes!!
Modified on January 11, 2022